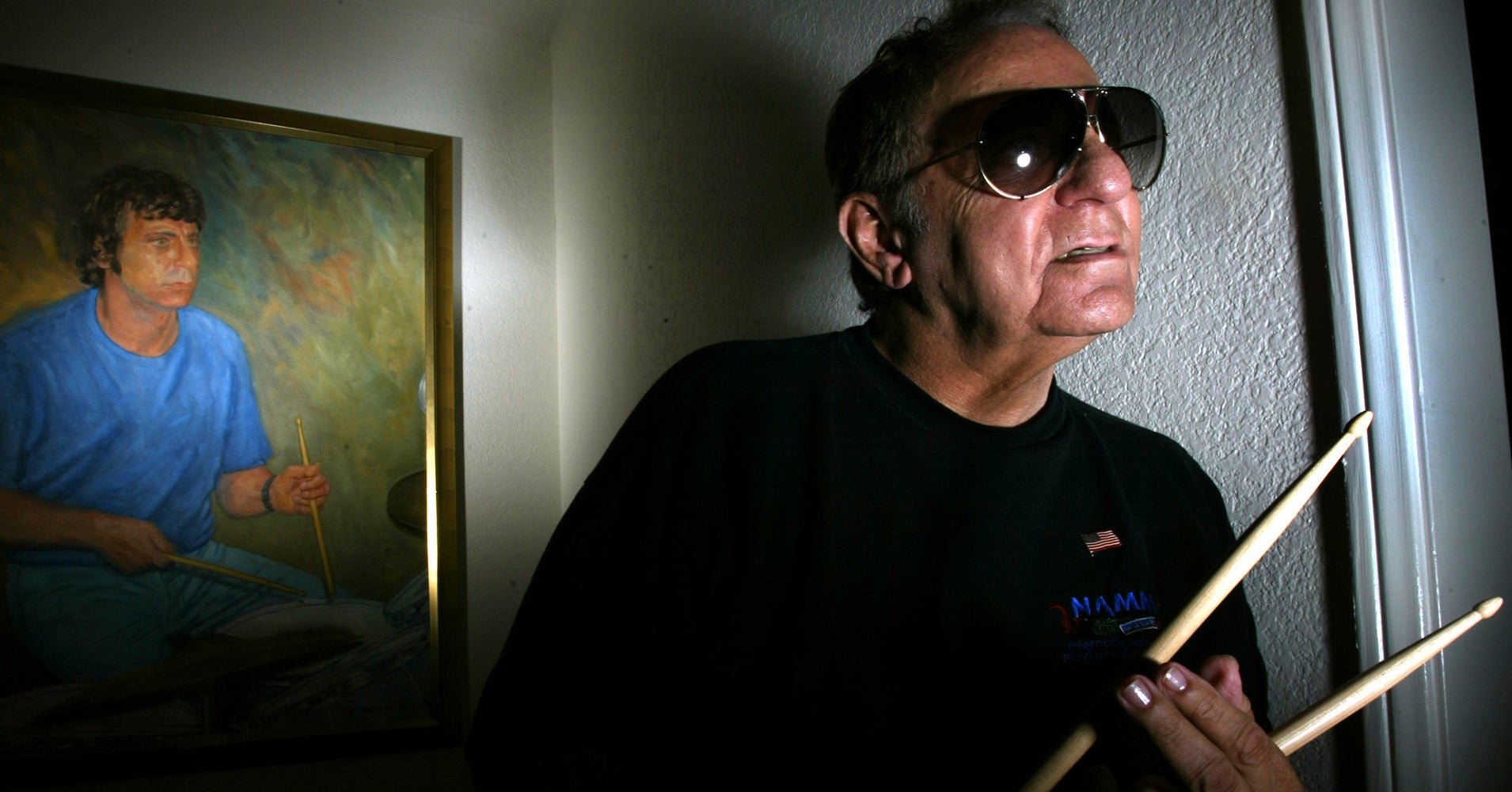 Hal Blaine, who kept the beat as the drummer in the iconic group of session musicians popularly known as the Wrecking Crew, has died.
Blaine performed on dozens of beloved albums, including the Beach Boys' masterwork "Pet Sounds." He also worked with Elvis Presley, Sonny & Cher, The Mamas & the Papas, Simon & Garfunkel and The Byrds, as well as both Frank and Nancy Sinatra, just to name a few.
In many cases, Blaine and fellow members of the Wrecking Crew recorded on other bands' tracks without fans ever knowing it. 
"We were the original Milli Vanillis," Blaine cracked in a 2001 interview with The Hartford Courant. "I replaced almost 200 drummers in groups and bands when they used me in the studio."
Blaine's drumming was also a key part of Phil Spector's Wall of Sound, including the instantly recognizable opening beat of "Be My Baby" by The Ronettes: 
He performed on several Elvis hits, including "Can't Help Falling in Love" and played drums in the studio for the TV broadcast popularly known as "The '68 Comeback Special." 
Blaine also played on an Elvis song that became a hit twice. "A Little Less Conversation" hit Billboard's Hot 100 in 1968 as part of the soundtrack to the film "Live a Little, Love a Little." A 2002 remix by Junkie XL also cracked the Hot 100.    
Blaine, born in Massachusetts in 1929, started drumming at the age of 7, making his own sticks from the backrests of kitchen chairs, The Washington Post noted in a 1987 profile. 
He toured with various musicians after serving in Korea, then became a session musician in the early years of rock, even though studio execs dismissed it as "loud, filthy, unsophisticated music," he told the Post. 
"I told them to get with it, it was the new sound," he said. 
Blaine told Music Radar in 2011 that working with so many luminaries ― and on so many hits ― didn't seem so unusual at the time:  
"Funny thing is, we had no idea that what we were doing was groundbreaking or revolutionary. Doing a TV show in the morning, a Beach Boys track or a Phil Spector session in the afternoon, then working with Frank Sinatra or Simon & Garfunkel after that ― that was normal to us. We were working musicians, playing great music. We got the job done, and we made a hell of a lot of money doing it."
Musicians and fans alike honored Blaine on social media: 
http://platform.twitter.com/widgets.js