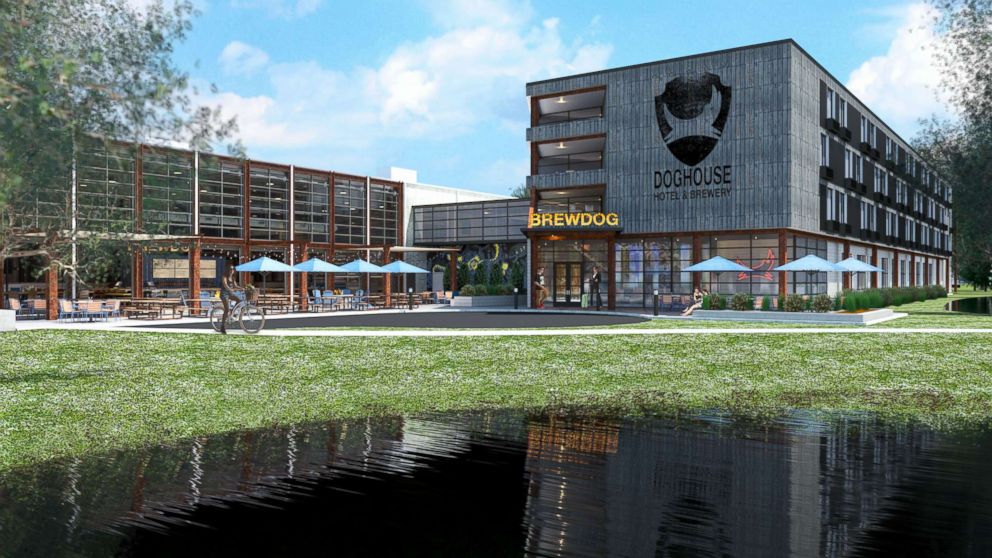 This is not a drill.
The "world's first crowd-funded craft beer hotel," as it's being billed, is slated to open in Columbus, Ohio, this summer. And, yes, there will be a tap in every overnight room.
BrewDog, the company behind The DogHouse, as the hotel is called, is a craft brewery that originated in North East Scotland. It's first U.S. brewery launched in 2017 in Columbus, Ohio, and is connected to the site of the soon-to-be-opened hotel.
The actual opening date has not yet been announced, but the company said it will be this summer. A similar hotel is set to open in Scotland in 2019.
Crowdfunding for The DogHouse came from an Indigogo campaign that's raised almost $330,000.
"DogHouse will have craft beer at its core. We have already started work developing some craft beer spa treatments, with bespoke hop oils (to emulate your favorite beers) and malted barley massages, as well as a 'hoppy feet' pedicure to put a spring in your step before a brewery tour!" according to the campaign. "Fully immerse yourself in the world of craft beer during your stay, enjoy craft beer infused breakfasts, lunches and dinners, with beers paired to every course."