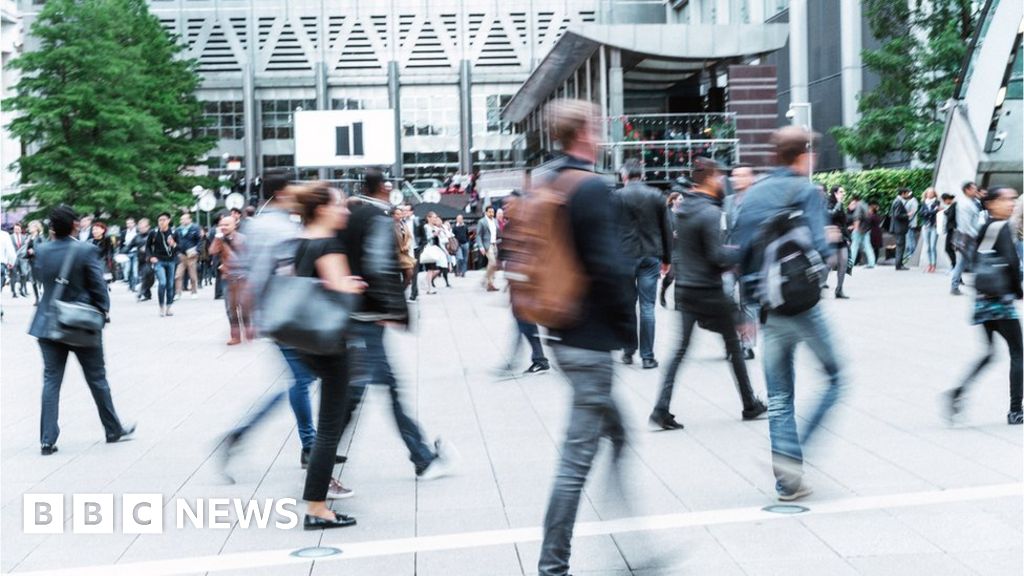 Victims of sexual harassment at work need better protection, the equality watchdog has said.
The Equality and Human Rights Commission called upon ministers to take "urgent action" to tackle "corrosive" cultures.
Its report said employers should be legally obliged to prevent harassment or victimisation after concluding that the problem had become "normalised".
The commission said it had found "truly shocking" examples of harassment.
It highlighted cases including a 17-year-old worker who locked herself in a toilet after male colleagues "joked" about rape, and a woman who revealed she lost her job and her health after speaking out.
Rebecca Hilsenrath, chief executive of the commission, said employers were failing to take consistent and effective action.
"Corrosive cultures have silenced individuals and sexual harassment has been normalised," she said.
'I can't report boss for bullying'
"We need urgent action to turn the tables in British workplaces, shifting from the current culture of people risking their jobs and health in order to report harassment, to placing the onus on employers to prevent and resolve it.
"It cannot be right that millions of people go to work fearing what might have happened by the time they come home."
The commission also said companies should not be allowed to use non-disclosure agreements to cover up sexual harassment.
Neil Carberry of the Confederation of British Industry, a business lobby group, said companies would welcome a statutory code of practice to ensure that non-disclosure agreements never silenced victims.
"The CBI recommends that employers make it explicit that any confidentiality clauses do not prevent a person from whistleblowing on systematic abuses of power," he said.
If staff were not being properly protected from sexual harassment by customers or clients, Mr Carberry said it may be necessary to introduce additional legal protections to ensure everyone felt safe and respected at work.
Too many employers are still ignoring or even silencing victims of harassment, according to Sam Smethers, chief executive of the Fawcett Society.
Carole Easton, head of the Young Women's Trust, added: "We have heard a huge amount of testimonies that show how widespread this problem is, but so far we have seen very little action."
The issue of workplace sexual harassment has been repeatedly highlighted this year, following the downfall of Hollywood producer Harvey Weinstein, sparking the #MeToo movement.
More than 300 actresses, writers and directors have launched a project to help fight sexual harassment in the film industry and other workplaces.
In January there was widespread outrage after the Financial Times reported that an undercover reporter and many other women working as hostesses were groped at a male-only annual charity dinner run by the Presidents Club.