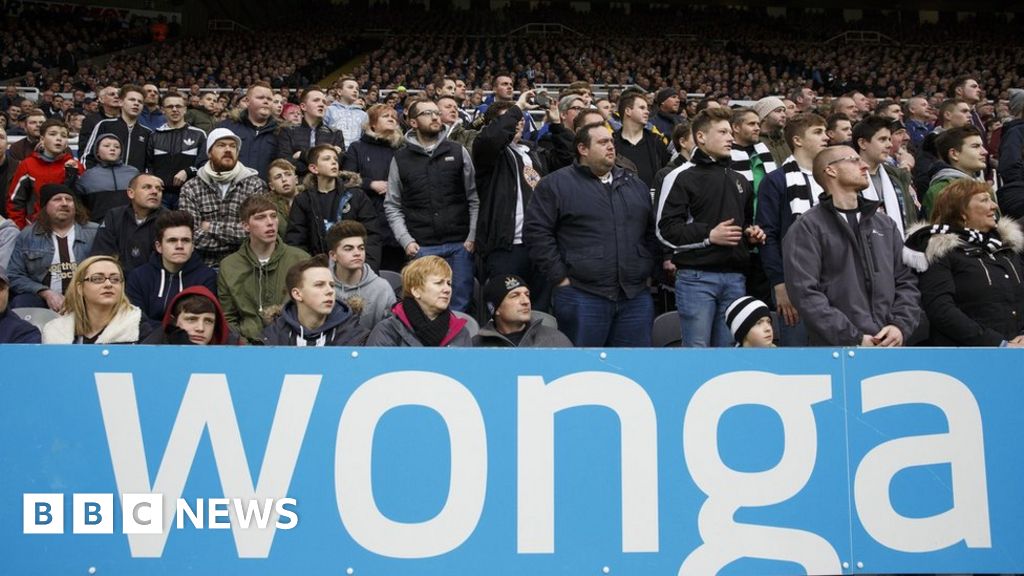 Six years ago the founder of Wonga described the payday lender as a "platform for the future of financial services".
But it seems the future has not turned out quite the way Errol Damelin had hoped.
This week, the company is considering "all options" after reports suggested it was close to collapse.
Its reversal of fortunes has been prompted by a deluge of compensation claims for loans taken out before 2014.
The Financial Conduct Authority ruled four years ago that Wonga's debt collection practices were unfair and ordered it to pay £2.6m in compensation to 45,000 customers.
Since then tougher rules and price caps have hit profits for payday lenders and dealt a seemingly fatal blow to their business model.
'Instant and transparent'
Wonga was founded in 2007 to offer loans for less than 30 days to consumers without the need to go through a lengthy application process.
"We have dared to ask some hard questions, like how can we make loans instant, how can we get money to people 24 hours a day, seven days a week, how can we be totally transparent?" Mr Damelin told the BBC in 2012.
"So what we have built is a solution around speed and convenience, and helping people by dealing with them when they want to deal with us."
However, the catch was astronomical interest rates of more than 4,000%, which could soon substantially increase the cost of even a small loan taken out for a few days.
One Wonga customer told the BBC about the sleepless nights caused by her £300 loan soon mushrooming into a £2,000 debt.
Wonga started to attract criticism in 2012 after running adverts encouraging students with jobs to borrow money for activities such as overseas holidays.
Shortly afterwards fans of some football clubs called for its ads to be removed from their clubs' websites.
The following year, prominent figures took aim at such lenders, with the Archbishop of Canterbury, Justin Welby, saying he wanted to put firms like Wonga "out of business".
Wonga claimed its business practices were being misrepresented and that 99% of its one million UK customers were satisfied.
Slowing lending volumes and customer numbers – down almost half to 575,000 for 2014 – were compounded by the FCA's decision to cap the cost of payday loans at 0.8% of the amount borrowed per day and impose a £15 limit on default charges. Overnight, what had been something of a golden goose stopped laying eggs.
The FCA crackdown prompted the firm to write off debts of £220m for 330,000 customers after putting new affordability checks in place.
That helped send Wonga spiralling into the red, reporting an annual loss of more than £37m for 2014 – a huge reversal of fortune considering it made an £84m profit just two years earlier.
Its losses doubled in 2015 to just over £80m.
Despite a move to focus on slightly longer-term loans with more flexible repayment rules, Wonga still lost £65m in 2016 and admitted it had "lost its way" under previous management.
The privately owned company has yet to release its results for 2017 – but they are unlikely to reflect a return to profitability.
Lifeline
The number of complaints about payday loans more than tripled to 10,529 in 2016-17 despite strict new regulations limiting interest charges, according to the Financial Ombudsman Service. That figure, however, was far lower than the 168,769 inquiries about payment protection insurance (PPI) in the same period.
Debt charities maintain that payday lenders are part of the problem – rather than the solution – to unaffordable consu
mer debt.
Despite a recent £10m lifeline from investors to keep Wonga afloat, Grant Thornton is understood to be waiting in the wings if it does collapse into administration.