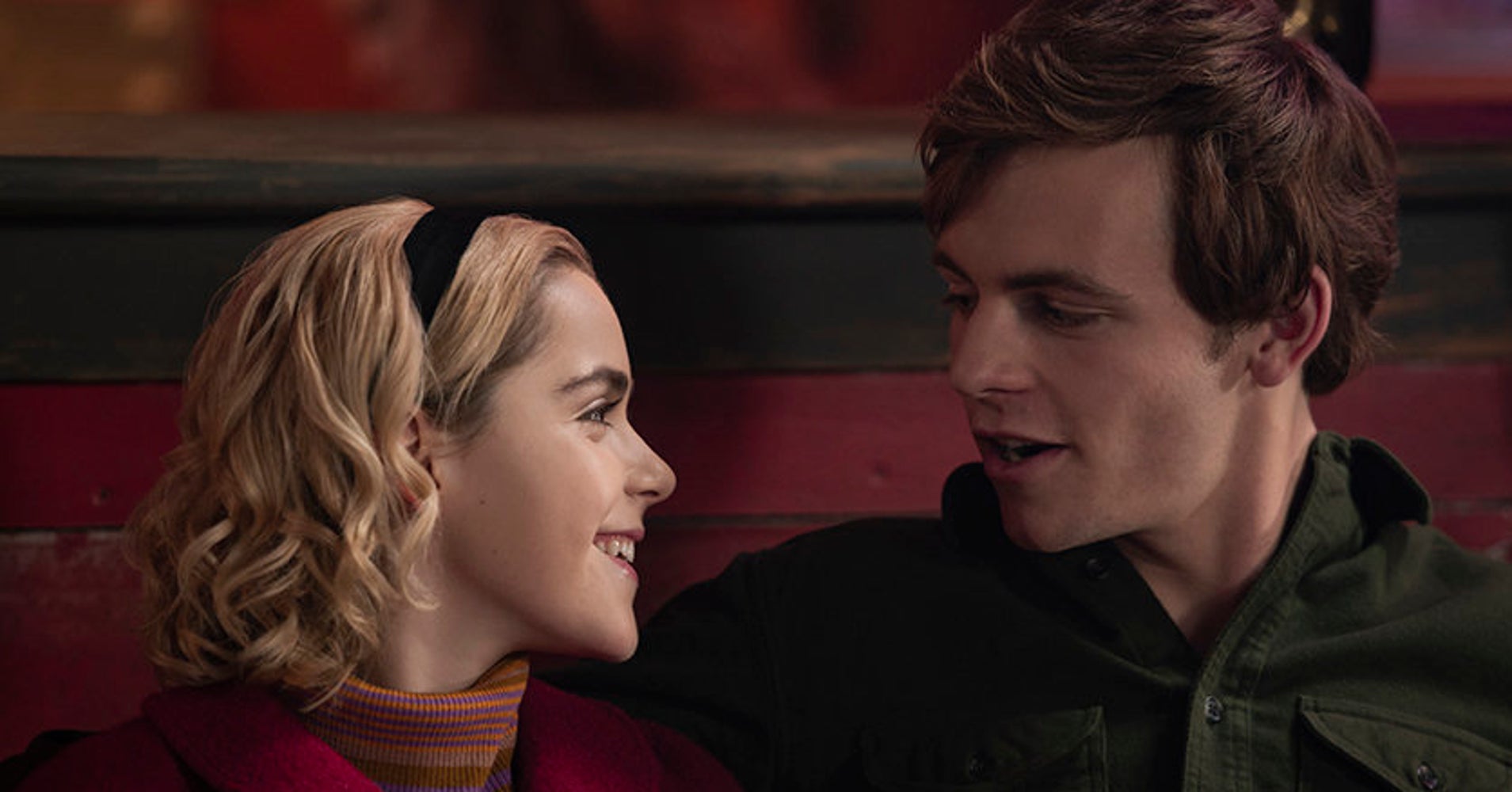 Streamline recommends "Chilling Adventures of Sabrina" as the thing to watch on Netflix this week. This show debuted on Oct. 26.
Premise: A teenage witch must decide who she wants to be in the world. Should she embrace her dark magic or her more human desires?
How excited should you be? Very. This seems like a bona fide crowd-pleaser. The critical and general audience responses have both been stellar. Basically, this is one of those rare shows that reaches a large audience but also has great storytelling. Also, Shipka is already a real star.
Any reasons to be skeptical? It definitely has a teen drama vibe akin to "Riverdale." (Both come from the same story universe.) You might find moments to be overly designed for a younger demographic. But I think viewers of all ages will still find much to love here.
Will everyone be talking about this? Yes. Especially in this last run-up to Halloween.
Check out the trailer for "Chilling Adventures of Sabrina" below.
Read on for more recommendations and news from the week.
And if you want to stay up to date with what to watch on a weekly basis, subscribe to the Streamline newsletter.
What Else Is New This Week
"Adam Sandler 100% Fresh." Adam Sandler's new special has surprisingly earned positive reviews. It hasn't quite lived up to its name on Rotten Tomatoes, but it's pretty close. Sandler didn't just phone this in for the money.
"Bodyguard." If it weren't for "Chilling Adventures of Sabrina," this would have been the highlighted show this week. This focuses on a war veteran tasked with protecting a powerful politician. Reviews have been stellar.
Top 3 Netflix News Stories From This Week
1. The Wall Street Journal had a long and definitive takedown of Netflix's corporate culture. The piece focused on the high-stress environment behind the scenes. As I've written about before, Netflix tends to get a free pass from major criticism, so it was refreshing to see a nuanced critique of the business.
2. Netflix also got widespread criticism for its use of personalized photos on users' homepages this week. I've written about this in the past as well, but the main critique this week focused on how Netflix appears to show racially targeted photos depending on individual users. For example, the movie "Like Father" stars Kristen Bell and Kelsey Grammer, but a black user was getting promotional images of the two minor black characters instead.
3. Scheduling Announcements: "Marvel's Luke Cage" was canceled! So was "American Vandal." Whyyyyy?! "Atypical" was renewed for a third season. And Netflix ordered 20 more episodes of "Disenchantment."
Check out what's joining Netflix in November:
"Robozuna" (Netflix Original)
"Adam Sandler 100% Fresh" (Netflix Original)
"Bodyguard" (Netflix Original)
"Been So Long" (Netflix Film)
"Castlevania" (Season 2, Netflix Original)
"Chilling Adventures of Sabrina" (Netflix Original)
"Dovlatov" (Netflix Film)
"Jefe" (Netflix Film)
"Shirkers" (Netflix Original)
"Terrorism Close Calls" (Netflix Original)