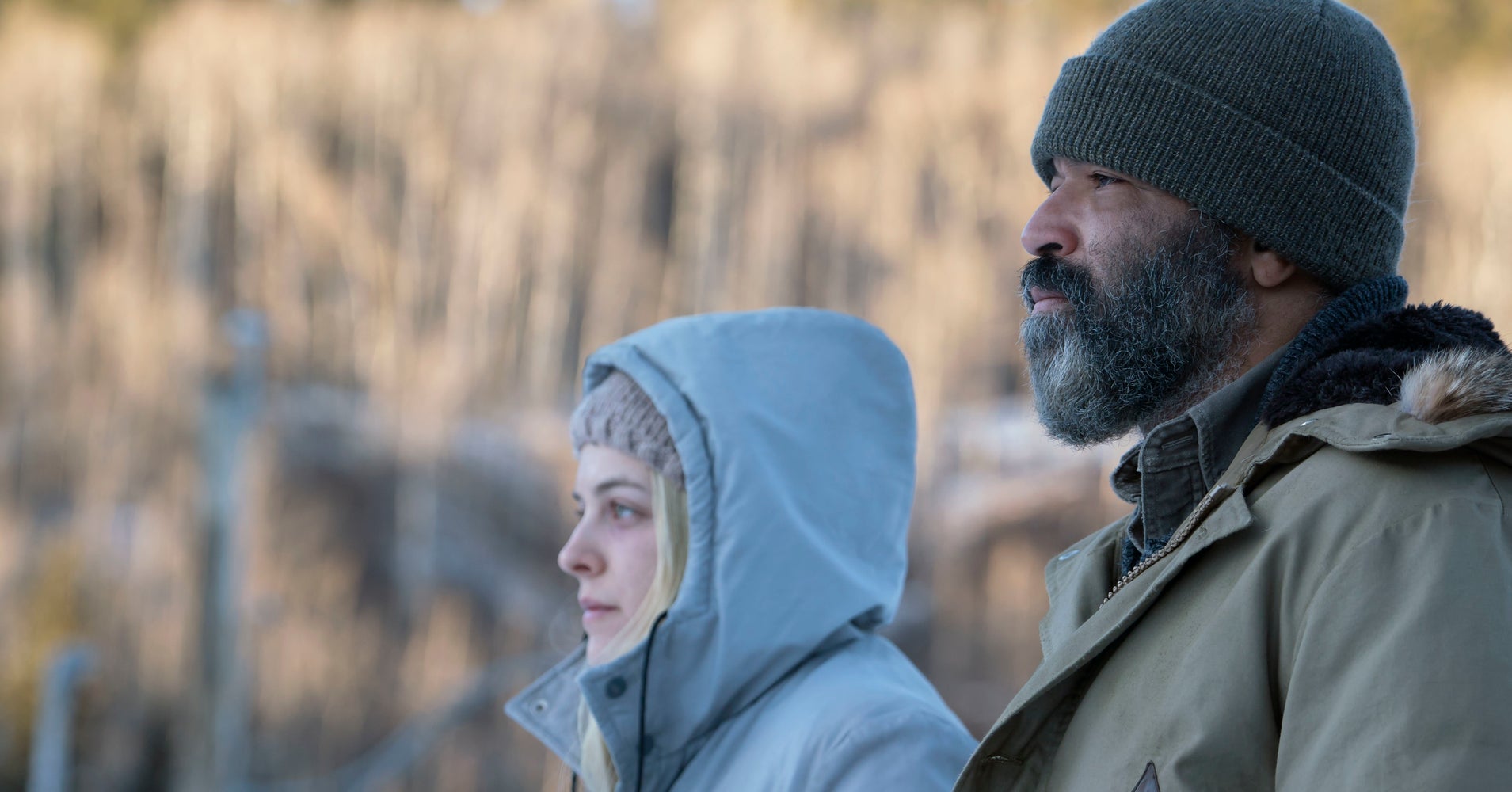 Streamline recommends "Hold the Dark" as the thing to watch on Netflix this week. The new movie debuts on Sept. 28. 
Premise: A mother convinces a wolf expert to travel to her home in northern Alaska and find the wolves that took her son. The wolves apparently keep killing children in the town. The woman's husband then returns from the Iraq War and becomes vengeful upon learning about the death of his son. The wolf expert decides to stick around as an investigator after finding himself in the center of a deadly mystery that plagues the town. 
Stars: Jeffrey Wright, Alexander Skarsgård and Riley Keough. Jeremy Saulnier directed.
How excited should you be? Netflix has released three truly great shows over the last couple of weeks. If you haven't watched "American Vandal," "BoJack Horseman" or "Maniac" yet, maybe start there as those three shows are the true September highlights. That said, if you like horror, you'll probably want to check this out.
Any reasons to be skeptical? Reviews have been far more mixed than Saulnier's last directorial effort, "Green Room." At over two hours, the wilderness-based plot might be a bit of a "slog." That said, even the more tepid reviews still find much to praise in "Hold the Dark." 
Will everyone be talking about this? The trailer has over 1 million views on YouTube alone. To put that in perspective, the trailer for the new Coen brothers' Netflix movie has half that. Although media outlets might not focus on this too much, don't be surprised if you have a few friends who check it out.
Check out the trailer for "Hold the Dark" below.
Read on for more recommendations and news from the week.
And if you want to stay up to date with what to watch on a weekly basis, subscribe to the Streamline newsletter.
Here's the trailer:
What Else Is New This Week
"Norsemen," Season 2. This comedy focuses on a Viking tribe in the late 700s. As a workplace comedy at its heart, the show succeeds as a kind of/sort of combination of "The Office" and "Game of Thrones."
"Chef's Table," Volume 5. Netflix keeps pumping out these mini-documentaries about talented chefs. A pastry-themed version of this show debuted only a few months back.  
Top 3 Netflix News Stories From This Week
1. Netflix became the first streaming service to win the most Emmys of any network, as it tied with HBO this year with 23 apiece. Netflix got third place in 2016 and second place in 2017. Maybe next year the company will hold the top spot by itself. (Netflix stock rose 5 percent after its strong night at the award show.)
Notable wins for the network…
Claire Foy won a Best Actress award for her role in "The Crown."
John Mulaney won for his comedy special "Kid Gorgeous." 
In awards chicanery, Netflix canceled its show "Seven Seconds" and then listed it in the limited-series category since the show lasted only one season. Then Regina King won a Best Actress award in this category for the show.
2. Netflix will produce a live-action "Avatar: The Last Airbender" series. Production starts next year. Thankfully M. Night Shyamalan doesn't seem to be involved.
3. Scheduling Announcements: Netflix renewed "Sacred Games" for a second season. And "Daredevil" returns for its third season on Oct. 19 after an over-two-year hiatus.
"The Walking Dead" (Season 8)
"Disney's A Wrinkle in Time"
"Disney's Pirates of the Caribbean: The Curse of the Black Pearl" 
"Norsemen" (Season 2, Netflix Original)
"The Hurricane Heist"
"Chef's Table" (Volume 5, Netflix Original)
"El Marginal" (Season 2, Netflix Original)
"Forest of Piano" (Netflix Original)
"Hold the Dark" (Netflix Film)
"Jack Whitehall: Travels With My Father" (Season 2, Netflix Original)
"Lessons From a School Shooting: Notes From Dunblane" (Netflix Original)
"Lost Song" (Netflix Original)
"Made in Mexico" (Netflix Original)
"Reboot: The Guardian Code" (Season 2, Netflix Original)
"Skylanders Academy" (Season 3, Netflix Original)
"The 3rd Eye" (Netflix Film)
"Two Catalonias" (Netflix Film)