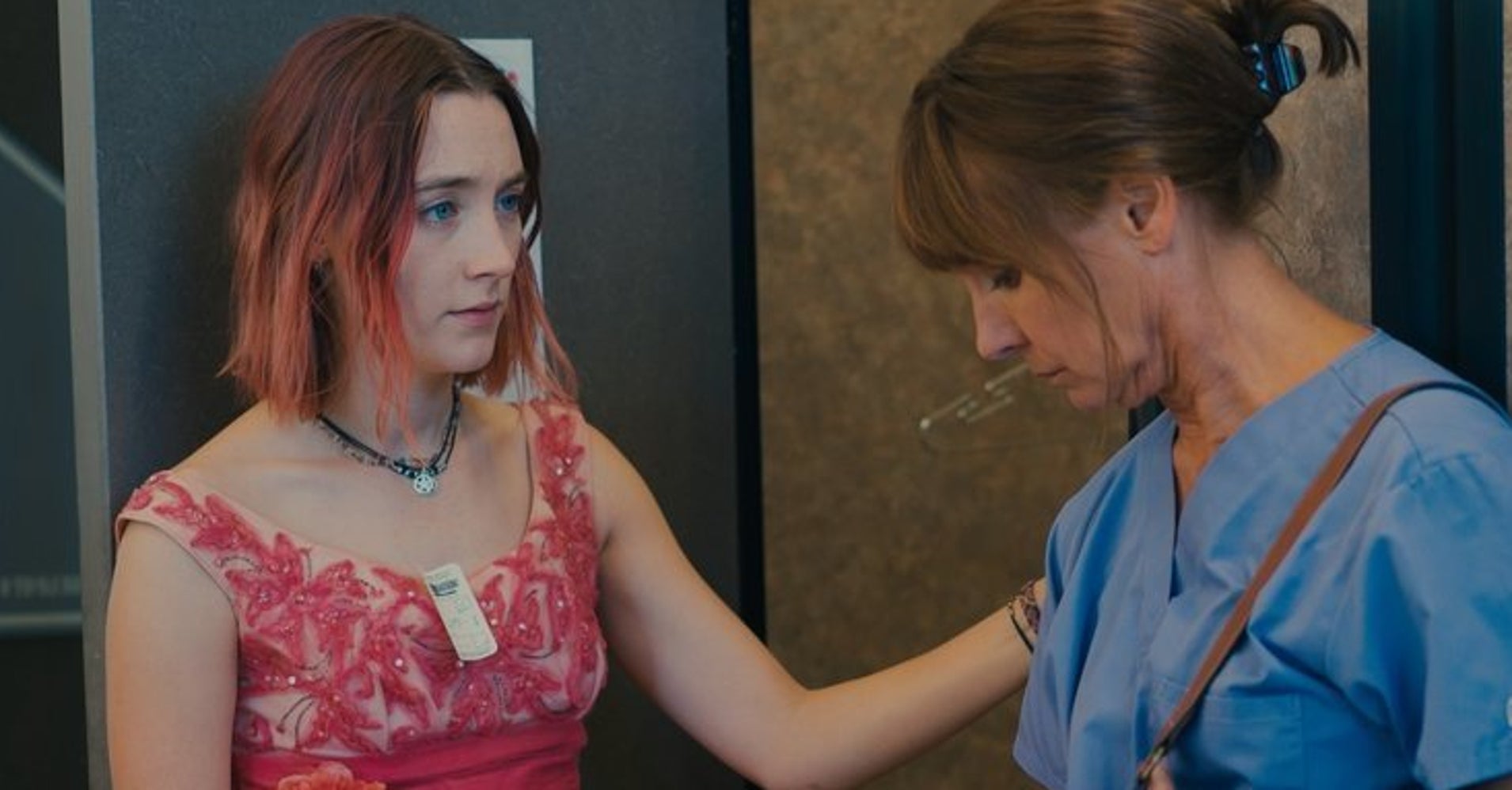 Streamline recommends "Lady Bird" as the movie you should watch on Amazon Prime this week. Amazon adds this on June 3. 
"Lady Bird" just went through the awards circuit last year and earned five Academy Award nominations along with two Golden Globe wins. 
Greta Gerwig wrote and directed the movie. Saoirse Ronan starred as Lady Bird, and Laurie Metcalf had a great supporting role playing her mother.
As Timothée Chalamet's character from this movie would say, "Lady Bird" is hella tight.
It was my favorite movie of 2017 and I highly recommend it.
Here's the trailer:
What Else Is New This Week 
You have so many options this week. Amazon Prime added dozens of movies on June 1.
Since it was my favorite movie as a kid, I have to mention "Space Jam" is now on Amazon Prime. Maybe it doesn't hold up super well ― I can't imagine watching it again myself ― but it makes me happy to know it's there.
And this one is now controversial due to allegations of sexual misconduct against James Franco, but "The Disaster Artist" also joins. That is a phenomenal movie about the terrible/wonderful cult movie "The Room," but Franco's involvement might make this a hard pass regardless. 
The full Amazon Prime list for the rest of the week:
June 1
"1492: Conquest Of Paradise"
"2 Days In The Valley"
"Allan Quatermain And The Lost City Of Gold"
"All Or Nothing: New Zealand All Blacks" (Season 1)
"As Good As Dead"
"August Rush"
"Babylon 5" (Seasons 1-5)
"Bad Lieutenant: Port Of Call New Orleans"
"Beer For My Horses"
"Beowulf"
"Black Widow" (Previously called: "Before It Had a Name")
"Blitz"
"Blood And Glory"
"Blue Like Jazz"
"Breakdown"
"Burnt Offerings"
"Cavedweller"
"Chinese Box"
"Clown At Midnight"
"Command Performance"
"Danger Zone"
"Day Of The Dead"
"Doctor Zhivago"
"Dog Watch"
"Double Identity"
"Double Jeopardy"
"Dreams And Memories Of Where The Red Fern Grows"
"Drop Zone"
"Escape From Alcatraz"
"Event Horizon"
"Flickers"
"Forces Of Nature"
"Flood"
"Hans Christian Andersen: My Life As A Fairytale"
"Hard Rain"
"Harley Davidson And The Marlboro Man"
"House Of D"
"I Am David"
"Ladies Man"
"Leprechaun"
"Leprechaun 2"
"Leprechaun 3"
"Leprechaun 4: In Space"
"Leprechaun 5: In The Hood"
"Leprechaun 6: Back 2 Tha Hood"
"Leprechaun: Origins"
"Mousehunt"
"Mutant Species"
"Nacho Libre"
"Nurse 3D"
"Panic"
"Rare Birds"
"Religulous"
"Rescue Me" (Seasons 1-9)
"Revenge Of The Pink Panther"
"Ring Of Fire"
"Saturday Night Fever"
"Serving Sara"
"Space Jam"
"Stanley & Iris"
"Survivor"
"Sweeney Todd: The Demon Barber Of Fleet Street"
"Tamara"
"Tears Of The Sun"
"The 4th Floor"
"The Age Of Innocence"
"The Ant Bully"
"The Ashram"
"The 'Burbs"
"The Care Bears Movie"
"The Disaster Artist"
"The Eye 2"
"The Frozen Ground"
"The Iceman"
"The Natural"
"The Pink Panther Strikes Again"
"The Running Man"
"The Young Karl Marx"
"Tilt"
"Universal Soldier"
"Vampire In Brooklyn"
"The Waltons" (Seasons 1-9)
"War, Inc."
"Wonder Wheel"
June 3
"Lady Bird"
"Max 2: White House Hero"
"Stargate"
June 5
June 8
Streamline now has a weekly newsletter. If you want streaming news and recommendations like these in your inbox on Saturdays, you can subscribe here.