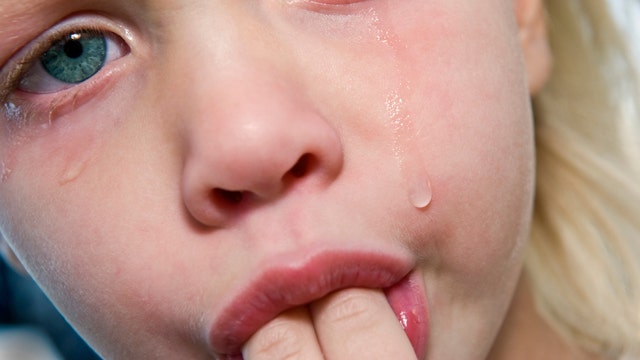 After multiple football players contracted hand, foot and mouth disease, West Virginia University had to postpone its popular fan appreciation day.
"I know fans who were planning on attending Fan Day will be disappointed, but this is in the best interest of all involved," director of athletics Shane Lyons said in a statement. "Our medical staff is doing an excellent job of addressing the matter. However, there is no reason to put the general public at risk."
WVU football players aren't the only athletes who have been inflicted with the disease this year. In July, New York Mets pitcher Noah Syndergaard was moved to the 10-day disabled list after he contracted the virus.
As WVU noted, the disease – although relatively mild – is extremely contagious. Read on for a look at what it is and how it spreads.
What is the disease?
Hand, foot and mouth disease is mild, but it's highly contagious.
Those inflicted can have sores in the mouth, along with rashes on the hands and feet, according to the Mayo Clinic. Other symptoms can include fever, loss of appetite and sore throats.
This disease is more common in warmer weather, Fox News' Dr. Manny Alvarez has said.
MLB PITCHER HEADS TO DISABLED LIST AFTER CONTRACTING HAND, FOOT AND MOUTH DISEASE
It usually only lasts seven to 10 days.
Who is most susceptible to contracting it?
While anyone can contract the viral disease, it is most common in younger children, especially those in childcare centers, Alvarez said.
If they contract the disease, infants and toddlers might also experience irritability along with the other symptoms, according to the Mayo Clinic.
How does it spread?
Certain types of viruses – such as coxsackievirus (A16) and enterovirus (71) – can cause hand, foot and mouth disease, according to the Centers for Disease Control and Prevention (CDC).
One can get the disease if he or she is within close contact to someone who is already infected or comes into contact with a contaminated surface or object, the CDC says. An infected person's cough, sneeze or feces – such as the changing of a baby's diaper – can also spread the disease.
WHY ARE COLLEGE STUDENTS GETTING HAND, FOOT AND MOUTH DISEASE?
Swimming pools that are not properly treated with chlorine can spread the disease as well, although that is less likely, the CDC says.
How do you treat it?
According to the Mayo Clinic, there is no specific treatment for the disease, although frequently washing hands and avoiding those who have it can be good preventative measures.
The CDC recommends those with the disease stay hydrated to prevent dehydration. Mouthwashes or sprays can also be used to alleviate pain from sores in the mouth, the CDC said.
WHAT IS NOROVIRUS? 3 THINGS TO KNOW ABOUT THE VOMIT-INDUCING BUG
Additionally, over-the-counter pain and fever reduction mediations can be used, although the CDC cautions against allowing young children to take aspirin.
What about foot-and-mouth disease?
Foot-and-mouth disease is something that cattle, sheep and swine can contract, according to the CDC.
Humans cannot be infected with that disease just as animals cannot contract hand, foot and mouth disease, the CDC says.
http://platform.twitter.com/widgets.js