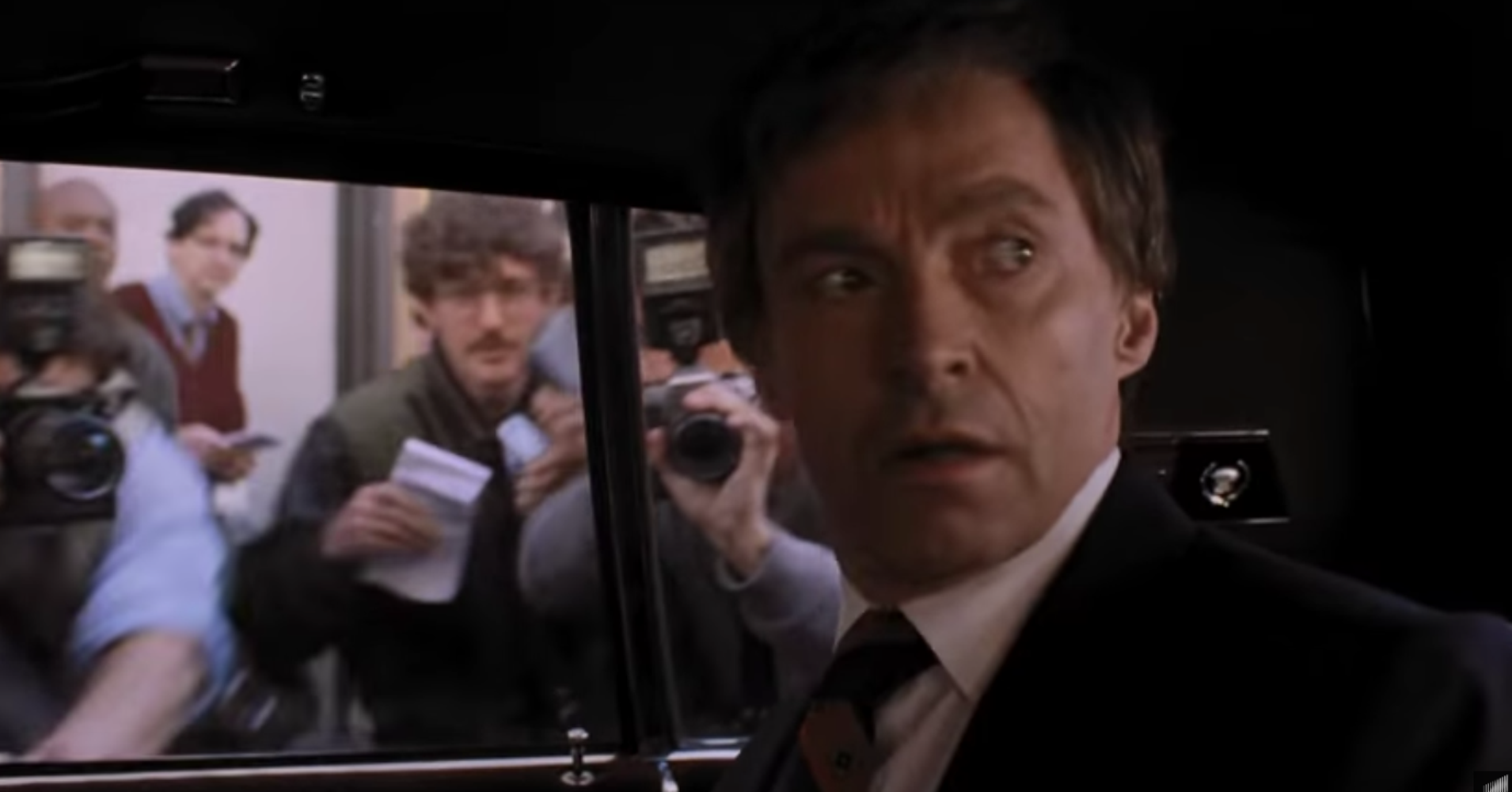 "There's going to be a story tomorrow about me," Gary Hart (Hugh Jackman) warns his wife, Lee (Vera Farmiga), in the first trailer for "The Front Runner," which chronicles Hart's ascendant 1988 Democratic presidential campaign before an extramarital affair torpedoed his political career.
Thirty years later, the high-profile political scandal seems as quaint as the '80s hair in the trailer, released Thursday ahead of the film's world premiere at the Telluride Film Festival this weekend.
"The Front Runner" is based on All the Truth Is Out: The Week Politics Went Tabloid, a book by Yahoo! News reporter Matt Bai, who also co-wrote the script. The film is being positioned as a timely political drama, hitting theaters Nov. 7, right after the midterm elections.
It also looks at how Hart's scandal marked a turning point in political journalism.
"We can't hide from this. The cameras go everywhere," says J.K. Simmons, playing Hart's campaign manager Bill Dixon.
"The Front Runner" is premiering at several fall film festivals in the coming weeks, coinciding with the unofficial start of Oscar season. Jason Reitman ("Juno," "Up in the Air"), who also took on politics in his 2005 movie "Thank You for Smoking" about the world of Washington lobbying, directed the film.
Watch the trailer, featuring a fitting song choice, Nina Simone's "Sinnerman," above.