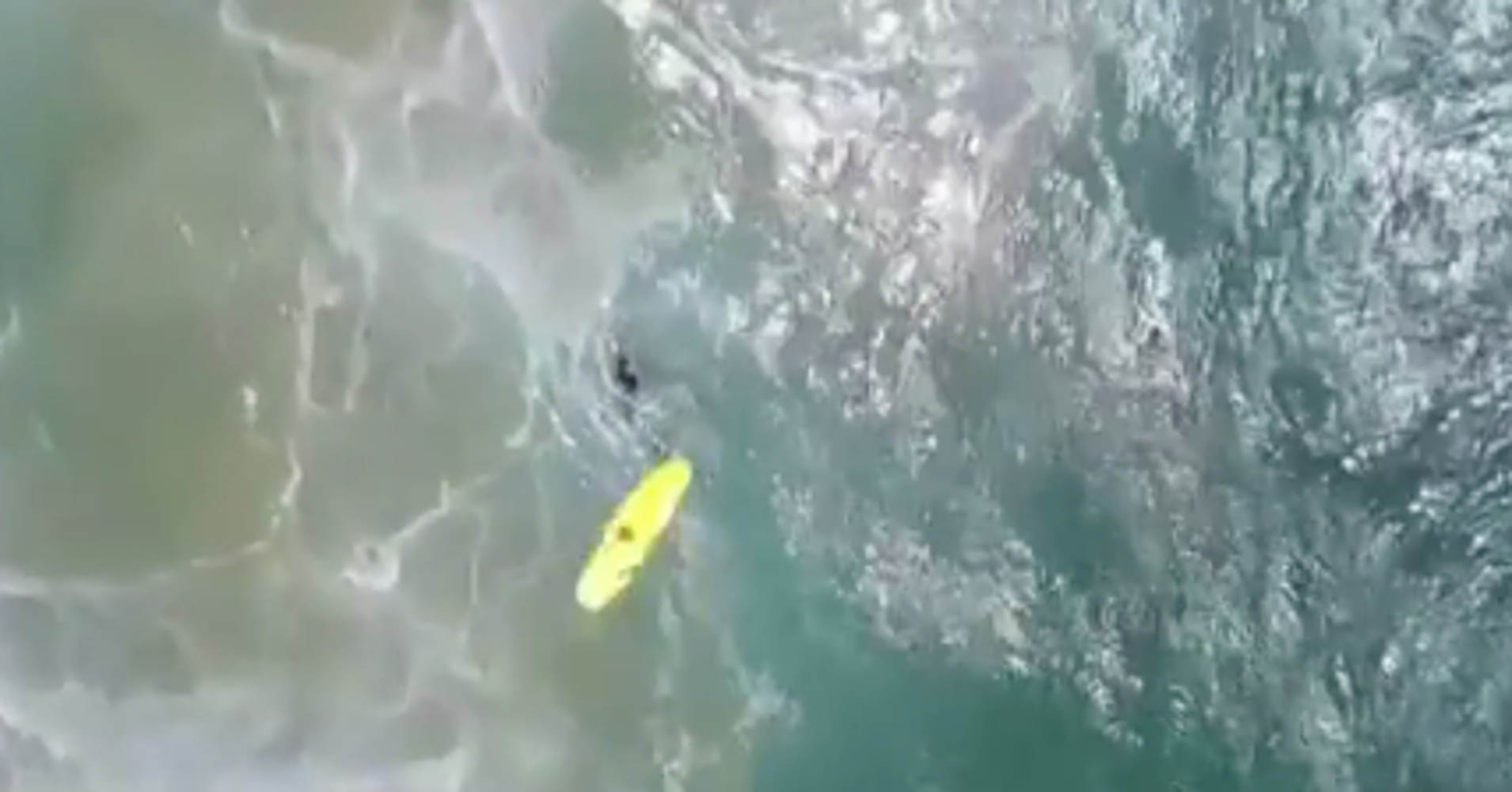 An unlikely hero saved two teen swimmers on Thursday when a drone dropped a flotation device as the pair were stranded in heavy surf.
The incident ― captured on the drone's camera ― happened off the coast of Lennox Head in New South Wales, Australia. The two swimmers, ages 15 and 17, were spotted struggling in the surf more than 2,000 feet offshore, according to the BBC. Within minutes, lifeguards activated a drone that had an inflatable raft attached to it. 
Video shows the drone, directly overhead the swimmers, drop the lifesaving device into the water as the two teens grab on.
"It's quite incredible to see that the NSW government's investment in this technology has already resulted in two people having their lives saved," Barilaro said, according to the Sydney Morning Herald. "Never before has a drone fitted with a flotation device been used to rescue swimmers like this."
Jai Sheridan, the 2017 NSW Lifeguard of the Year, piloted the rescue drone, and said it was "a delight to fly."
"I was able to launch it, fly it to the location, and drop the pod all in about one-to-two minutes," Sheridan told the Herald. "On a normal day that would have taken our lifeguards a few minutes longer to reach the members of the public."