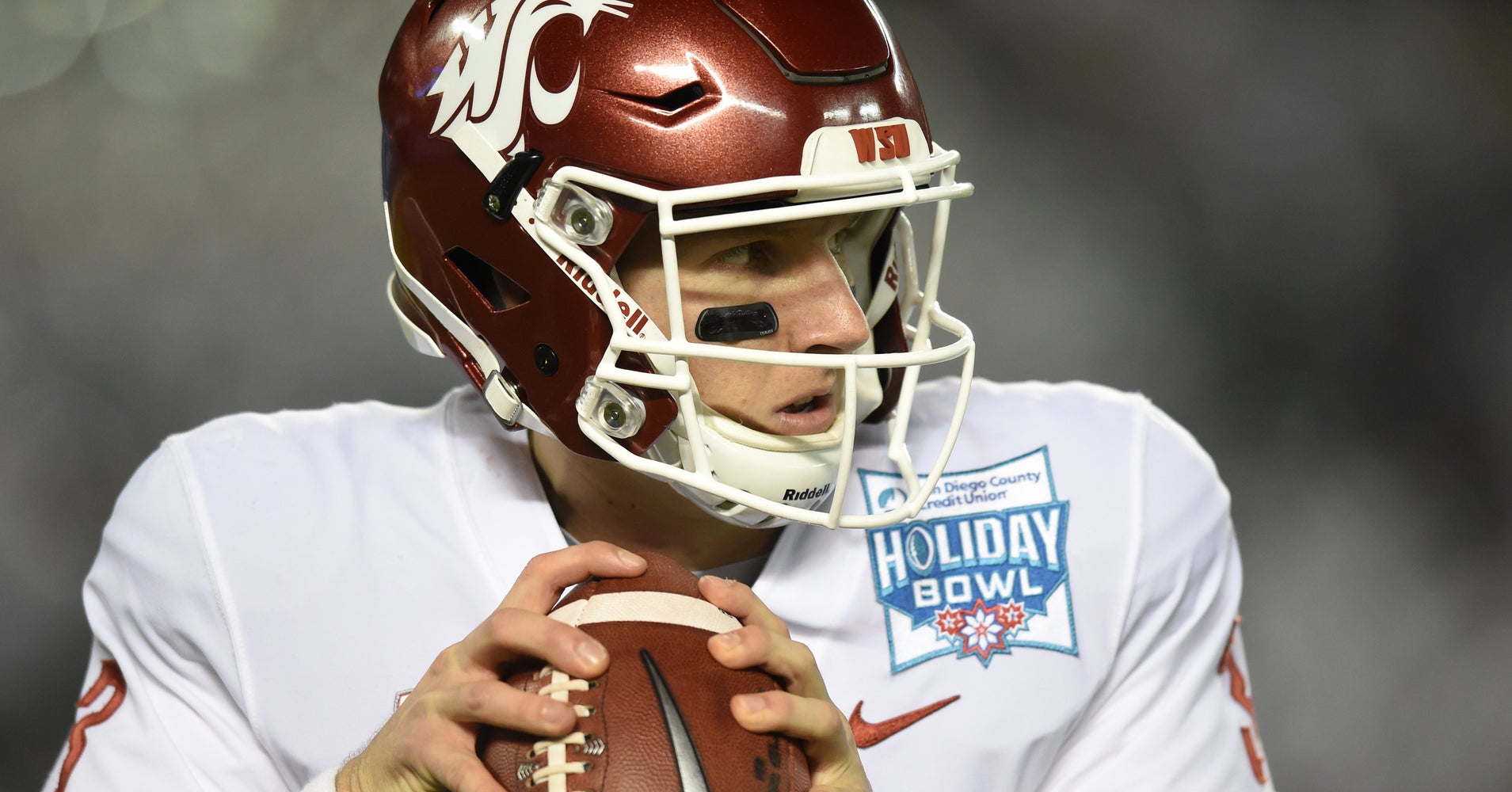 Washington State quarterback Tyler Hilinski, 21, was found dead Tuesday night in Pullman, Wash.
Hilinski died from what appeared to be a self-inflicted gunshot wound in his apartment. The Pullman police department issued a statement confirming his death and said that there was a suicide note near his body.
"Pullman Police detectives and the Whitman County Coroner's Office are conducting a thorough investigation to confirm the suspected cause and manner of death," the statement read in part.
The police went to his apartment to do a welfare check after the redshirt sophomore failed to show up for practice earlier in the day.
Hilinski was a backup for the Cougars but started the team's bowl game against Michigan State last month. He completed 39 of 50 passes for 272 yards with two touchdowns and one interception in a 42-17 loss.
Hilinski was widely expected to be the starter heading into the 2018 season after ending last year 130 of 179 (72.6 percent) for 1,176 yards with seven TD passes and seven interceptions.
Washington State University president Kirk H. Schulz tweeted, "Our thoughts and prayers are with the Hilinski family"
A native of Claremont, Calif., Hilinski went to Upland High School in southern California before spending three years in Pullman.