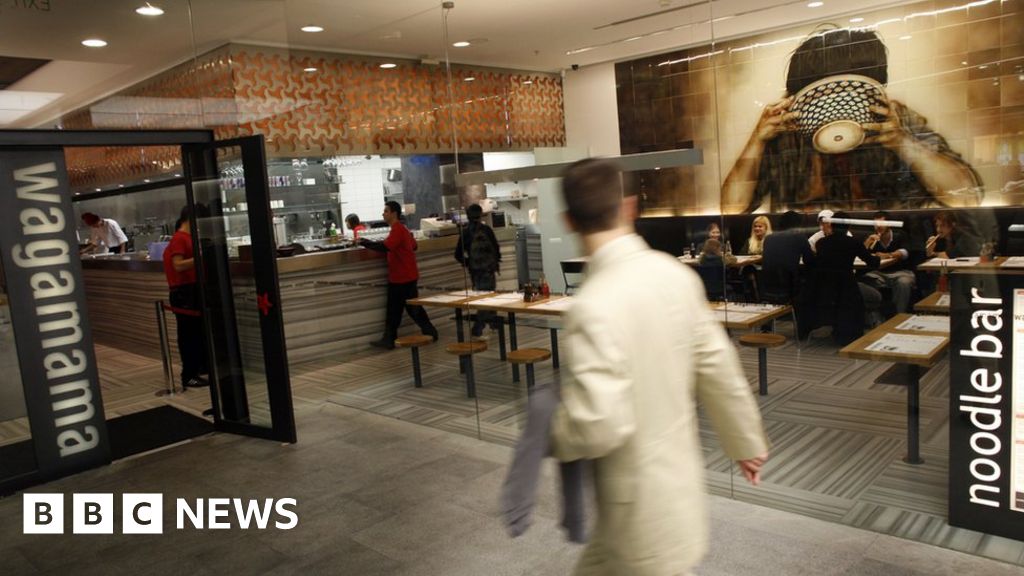 The Restaurant Group, the owners of the Frankie & Benny and Garfunkel's restaurant chains, has struck a deal to buy Asian-themed chain Wagamama.
The deal values the business, which opened its first restaurant in central London in 1992, at £559m.
The Restaurant Group said Wagamama had "consistently and significantly outperformed its core UK market".
It plans to expand the chain, which it says is well placed to capitalise on the trend for healthy eating.
The Restaurant Group (TRG) owns a number of well-known fast-casual dining chains, including Chiquito and Joe's Kitchen.
It says Wagamama has a "strong competitive advantage" as it is three times the size of its nearest rival, and is therefore the only substantial UK pan-Asian brand concept with scale.
Wagamama's now has 196 directly-operated and franchised restaurants, and its most-recent figures show same-store sales growth rose by 9.6%.
The chain is chaired by Allan Leighton, who has been chief executive of supermarket chain Asda and chairman of Royal Mail, among many other senior high-profile roles.