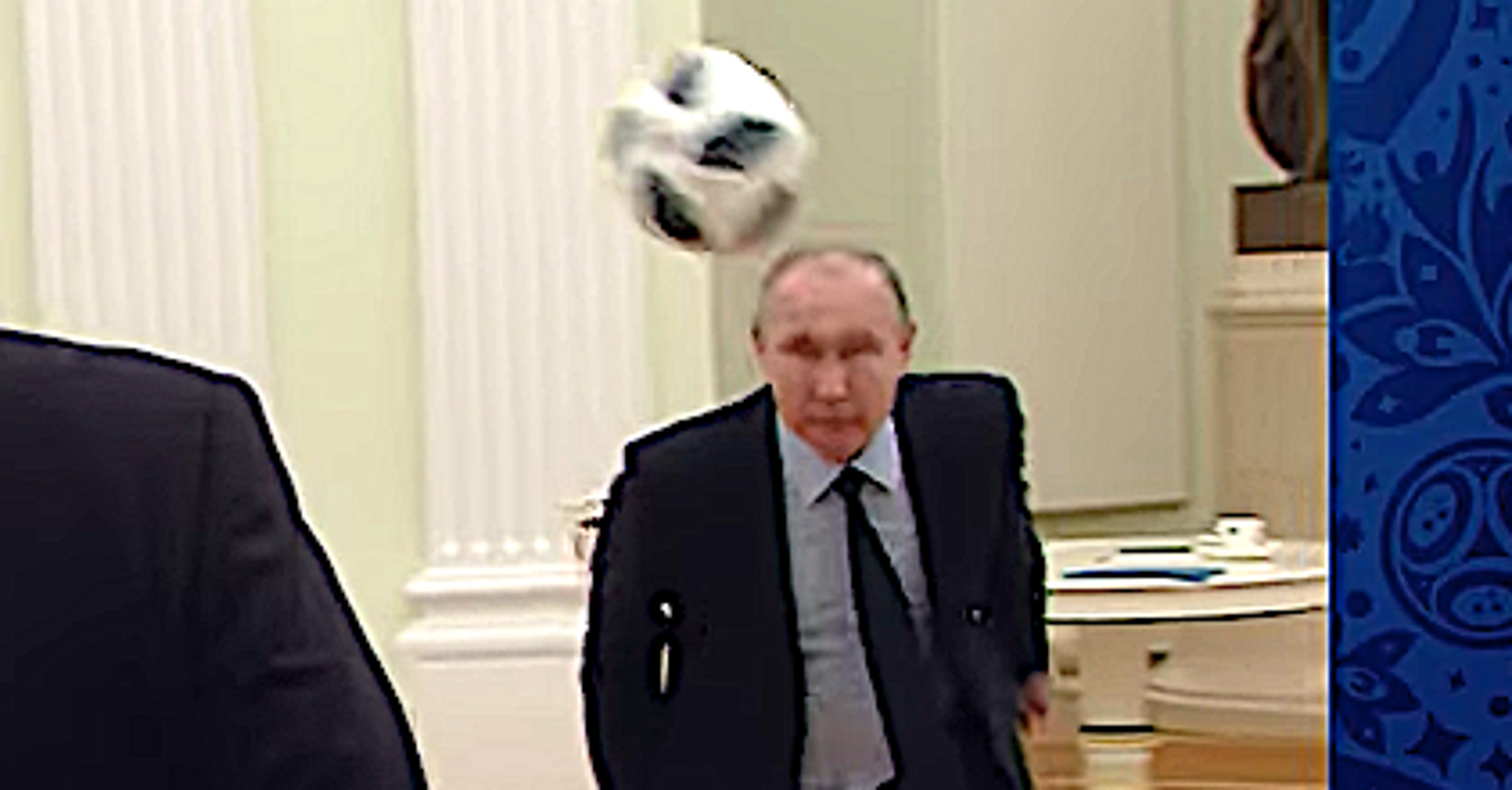 At least he kept his shirt on. Russian President Vladimir Putin, who likes to show off his athletic skills (and sometimes his pecs), juggled a soccer ball in a video posted Monday to hype the World Cup in Russia this summer.
Featuring many former soccer stars, the clip marks the final 100 days until the host nation plays in the opening game.
Wearing a suit and tie, Putin plays briefly with FIFA President Gianni Infantino and then taps a header for the 100th hit ― signifying the 100th day ― at the end of the video. It appears some generous editing helped the Russian president keep the ball in the air.