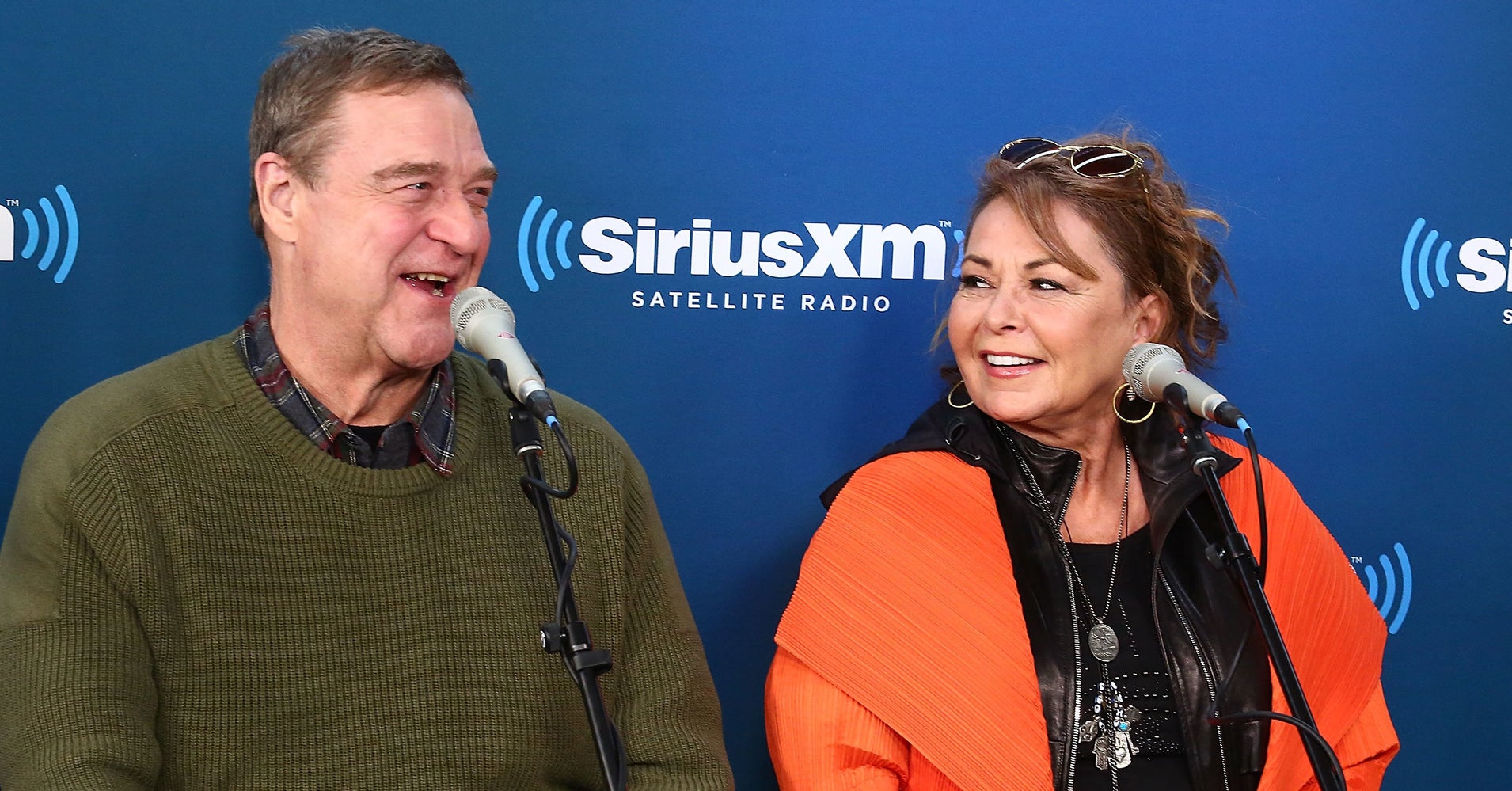 A recent joke on the ABC show "Roseanne" is being criticized as a dig at the network's highly regarded diverse series "Black-ish" and "Fresh Off the Boat."
In a scene that ran last Tuesday, Roseanne and Dan Connor (played by Roseanne Barr and John Goodman) talk about what they missed on television after they fell asleep on the couch.
"It's 11 p.m. We slept from 'Wheel' to 'Kimmel,'" Roseanne says, referring to "Wheel of Fortune" and "Jimmy Kimmel Live!"
"We missed all the shows about black and Asian families," Dan responds ― an apparent reference to "Black-ish" and "Fresh Off the Boat," which have also run Tuesday nights this season.
"They're just like us," Roseanne quips. "There, now you're all caught up."
The joke was widely seen as dismissive of the two other shows, which are generally lauded for their representation of voices rarely heard on mainstream television. 
In an interview with The Hollywood Reporter, "Roseanne" showrunner Bruce Helford explained that the joke was meant as a commentary on how sitcoms "really want everybody to feel included of all diversities," which he feels is "kind of a funny thing."
"When we did the 'George Lopez' show, we didn't want anybody to feel excluded because it was about a Mexican-American family," Helford said of the 2000s sitcom on which he was an executive producer. "And I don't think anybody wants to be excluded because it's [a show about] either a black family or an Asian-American family."
However, people on social media have not been pleased. They've pointed out the value of seeing underrepresented voices on-screen and discussed why the "Roseanne" joke wasn't a harmless zinger at all. Even restaurateur Eddie Huang, whose memoir loosely inspired "Fresh Off the Boat," weighed in:
Kelvin Yu, a writer for the animated sitcom "Bob's Burgers," laid out why the joke was "belittling" at the least. 
With few shows featuring families of color at all, Yu said that ultimately, the joke perpetuates a dangerously familiar attitude. 
Kourtney Kang, a former writer and co-executive producer of "Fresh Off the Boat," wrote a guest column in The Hollywood Reporter about the sting she felt from Roseanne's quip. Underneath the "humor," she noted, is a common message. 
"In these jokes, and in the others like these, at the heart of them, whether the joke-teller means it or not, is a divisive spirit," Kang wrote. "'Us.' 'Them.' It's always drawing lines. Separating. Whenever these jokes have been said to me, the thing that is the most hurtful is not the insensitive dullard who said it. There's always going to be people like that. What hurts the most is when everyone else in the room laughs." 
The joke aired at a time when both diverse sitcoms are facing some obstacles of their own. "Black-ish" creator Kenya Barris is rumored to be looking into an early exit from his ABC contract after experiencing friction with the network. Earlier this year, the network pulled a "Black-ish" episode that dealt with several political and social justice issues, including the right of football players to kneel during the national anthem, Variety reported.
And "Fresh Off the Boat," the first TV show in more than two decades to feature an Asian-American family, is currently in danger of being canceled. Randall Park, who plays patriarch Louis Huang, recently made a plea to renew the show in a USA Today video.