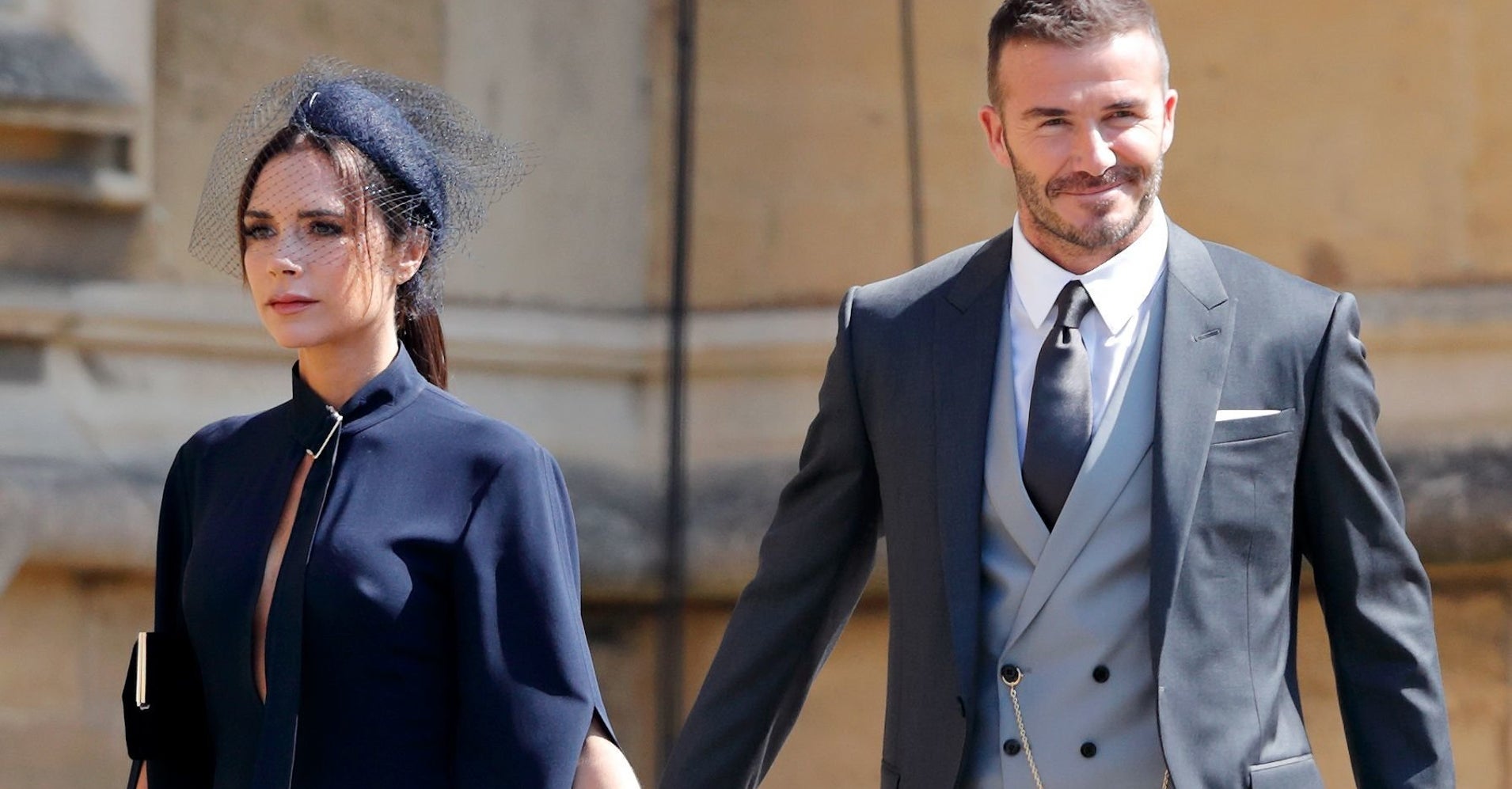 "It was such a beautiful, incredible wedding," the 44-year-old Brit, whose designs have been worn by bride Meghan Markle, told the Evening Standard newspaper. "It was just the best day. They looked so happy, and everybody was just so happy for them. Meghan seems like a genuinely lovely woman, who really loves him. It felt very real, very honest."
And while Beckham might not be one for flashing a huge grin, she certainly has a sense of humor. Her latest Instagram sees her spinning her smile shaming into a clever marketing ploy.
"When you're smiling on the inside," she cracked as she posed in a "Dark But Happy Place" sweatshirt from her Victoria Beckham fashion collection. True to form, she is not smiling in the photo.
While some commenters continued to chide her for not showing off her pearly whites — one person mocked her "face like thunder" — loyal fans argued that everyone should give her a break about her facial expression.
"You don't need to explain yourself at all," one commenter wrote. "I actually feel for you having to defend yourself over ridiculous comments and remarks on appearance. You're a wonderful beautiful lady who doesn't have to show a fake smile or keep up 'appearances' to suit others."
"Need to keep a sense of humor when faced with unfair and unnecessary negative comments," another supporter said.
And let's not forget: Anyone married to David Beckham is no doubt having the last laugh — whether it shows or not.
Read more from Yahoo Lifestyle: