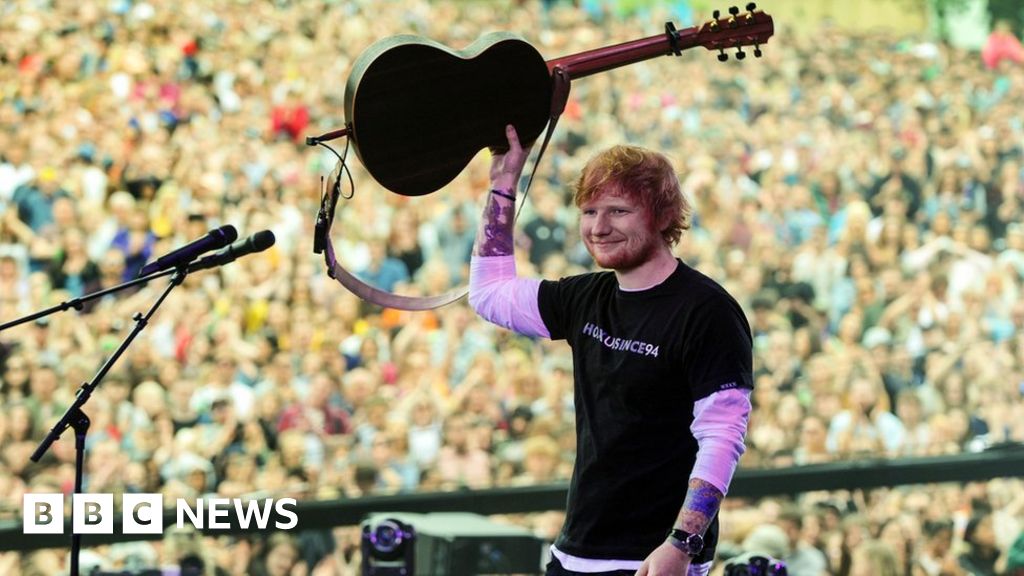 Ed Sheeran's promoter, Stuart Galbraith is being sued by ticker reseller Viagogo for an alleged multi-million pound fraud.
Viagogo claims that Mr Galbraith's firm, Kilimanjaro Live, set up fake Viagogo stalls at music venues.
At these stalls, genuine tickets bought from Viagogo were stamped void and customers were told to buy another ticket and claim a refund from Viagogo.
Mr Galbraith was unavailable for comment.
Viagogo's move is the latest in a long running feud between artists and their promoters and ticket resellers.
Mr Sheeran himself has been vocal in criticising secondary ticketing sites for snapping up thousands of tickets only to resell them above their face value.
Viagogo's claim, filed on Tuesday in a German court, alleges that Mr Galbraith had profited from cancelling valid tickets, issuing new ones – effectively making customers pay twice – and then encouraging them to seek refunds from Viagogo which guarantees that the ticket sold will grant people admittance to the venue.