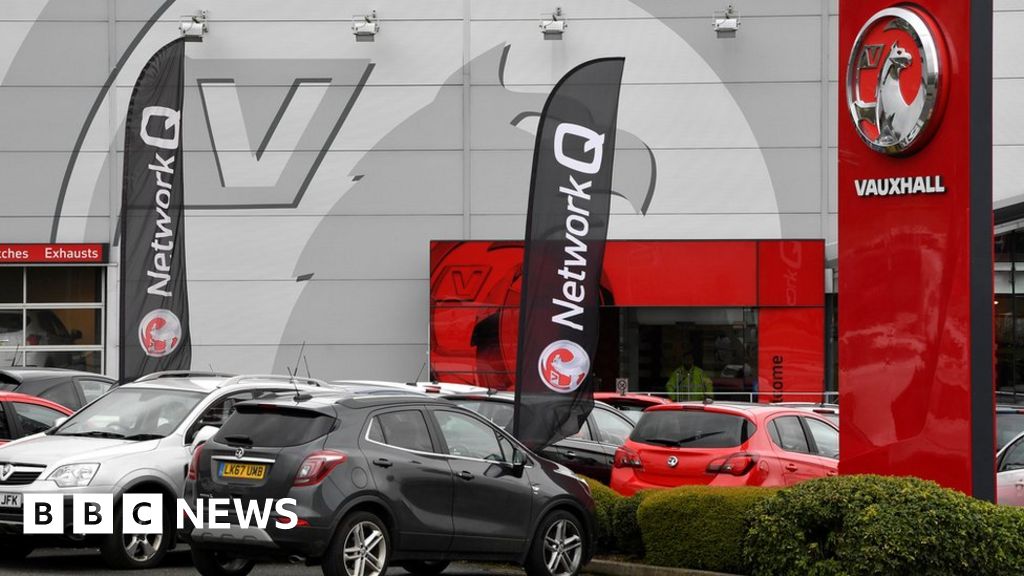 Vauxhall plans to reduce its dealership total by about a third as consumers change the way they buy cars.
The brand, which was bought by Peugeot's parent company PSA last year, plans to reduce the total from 326 to about 200.
The move is part of a PSA drive to return the loss-making Vauxhall and Opel businesses to profitability.
Vauxhall sales plunged by more than a fifth last year – far worse than the overall market decline of 5.7%.
Stephen Norman, managing director of Vauxhall, said it and sister brand Opel "would not require as many retail outlets as the brands currently have".
Competition for car sales had become fiercer in the past five years, he said, and more consumers are expected to buy cars online in the future.
Vauxhall to build new Vivaro van at Luton
Why is Peugeot's owner buying Vauxhall?
Mr Norman did not expect the changes to result in job losses among the 12,000 people who work for Vauxhall dealers. "Nobody is being sacked," he said.
The former PSA executive was appointed as Vauxhall boss in January with a remit to resuscitate the brand.
Vauxhall started informing the 93 groups that own its dealership network on Monday. Some will be invited to renew their franchises.
Opel will also go through a similar process on the continent but it was not clear how many would be affected.
The Vauxhall dealers that survive are expected to become more closely integrated with PSA's other brands, which include Citroen and Peugeot.
Vauxhall sold 195,000 cars in the UK last year, reducing its market share from 9.3% to 7.7%.
Sales in the first three months of this year fell by 18%.