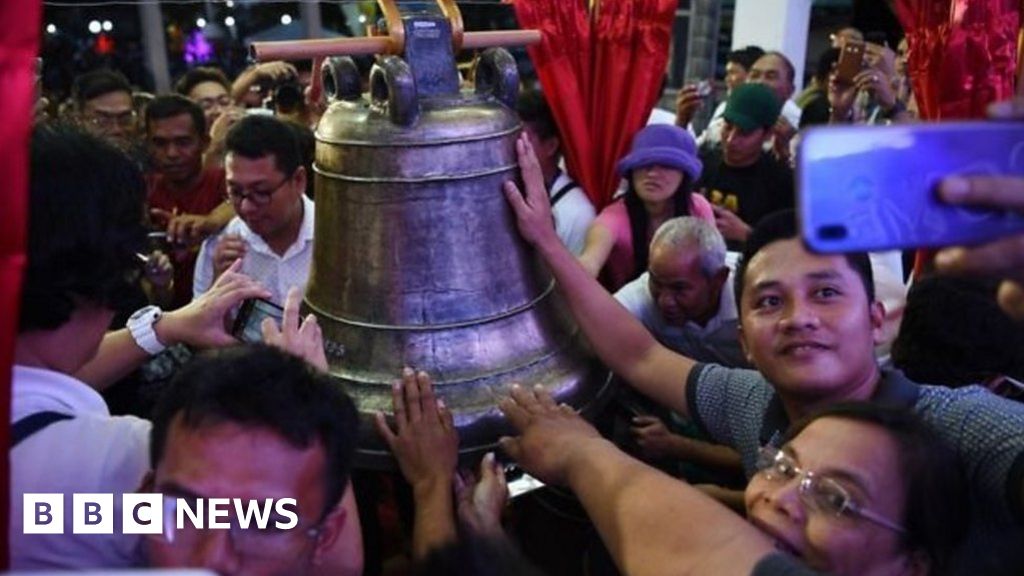 Three bells looted by US troops more than a century ago have been returned to their church in the Philippines.
President Rodrigo Duterte praised his countrymen and the US at a ceremony in Balangiga, where the treasures were taken 117 years ago.
The bronze bells were seized during the Philippine-American War as part of reprisals following a massacre.
In August, the US Embassy announced the return of the so-called Balangiga bells after decades of pressure.