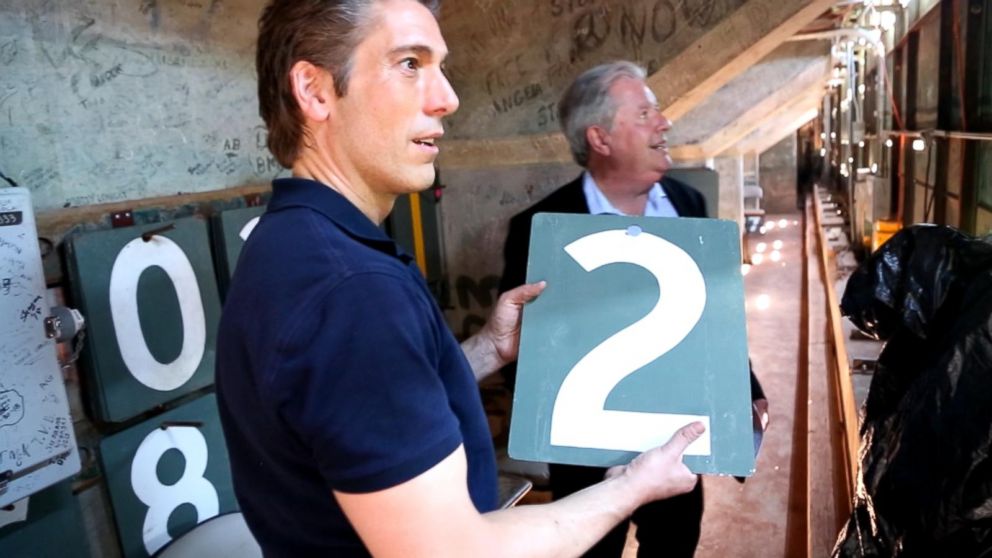 Right before the baseball season starts, the Fenway Painters grab their brushes and buckets to take on the Boston Red Sox's storied Fenway Park, from the field pads to the "Green Monster" scoreboard.
"It's a complete paint job," said painter Bob Devlin, who's been working at the park for 26 years.
It's a lot of paint for the ballpark, which was built in 1912 and is the oldest major league park in the U.S., but thanks to the Benjamin Moore paint company, the group's paint shop stays well-stocked with paint colors "Fence Green," "Scoreboard Green" and "Safety Yellow."
"We take great pride in trying to keep this whole ballpark looking pretty nice," Devlin said.
The U.S.-made paint is used all over the park, even covering up the names on the yellow, right-field foul pole called "The Pesky Pole," named after shortstop Johnny Pesky.
Red Sox historian Gordon Edes took ABC News behind the 37-feet-2-inch-tall "Green Monster," which remains one of two scoreboards still manually changed during games. Edes said any given game night, four people are working behind the scoreboard.
"This is kind of hallowed ground in Fenway Park," Edes said.
A Benjamin Moore manufacturing facility is located nearly 38 miles away in Milford, Massachusetts. There are five factories around the country. The company employs about 2,000 workers and makes paints in 3,500 colors.