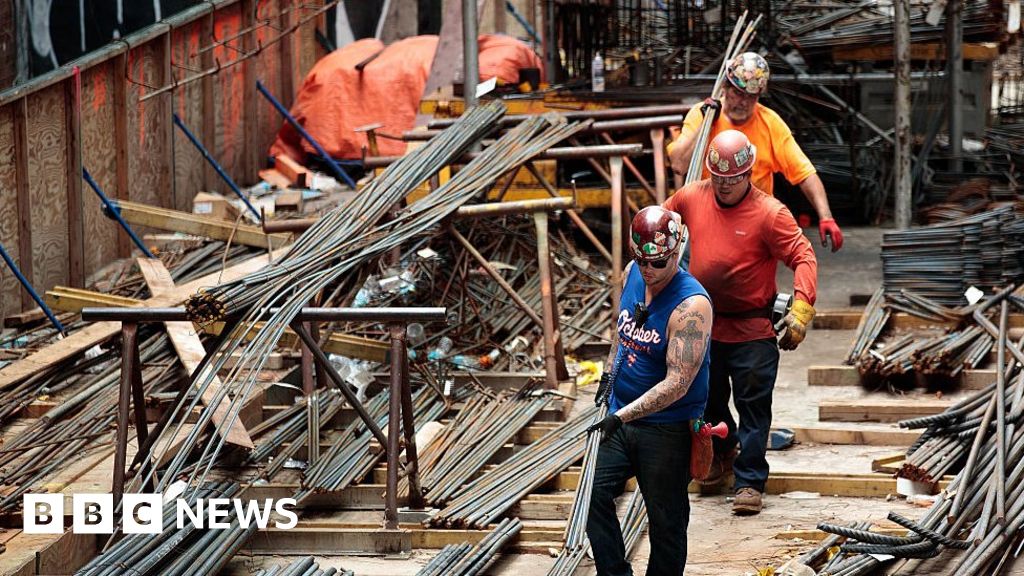 The US economy added 130,000 jobs last month, slowing more than expected, the latest official figures have shown.
Economists polled by Reuters had expected an increase of 158,000. In July, the economy had created 159,000 new jobs.
The unemployment rate was unchanged at 3.7%, while average hourly earnings growth came in at 0.4%.
The US economy is feeling the strain of President Donald Trump's tariff war with China and a wider global slowdown.
The weaker-than-expected growth comes ahead of the US Federal Reserve's decision on interest rates later this month.
The US central bank is widely expected to cut interest rates again in a bid to keep the economy growing.
In July, the Fed cut rates for the first time since 2008.
The 0.25 percentage point cut took the federal funds target range to 2-2.25%.
Nancy Curtin, chief investment officer of Close Brothers Asset Management, said the Fed "has made it clear" that it is keen to sustain the economy's growth.
"The economic mood continues to worry investors, with the threat that the global manufacturing slowdown spreads to the service economy… and ongoing trade tensions setting an ominous tone," she added.