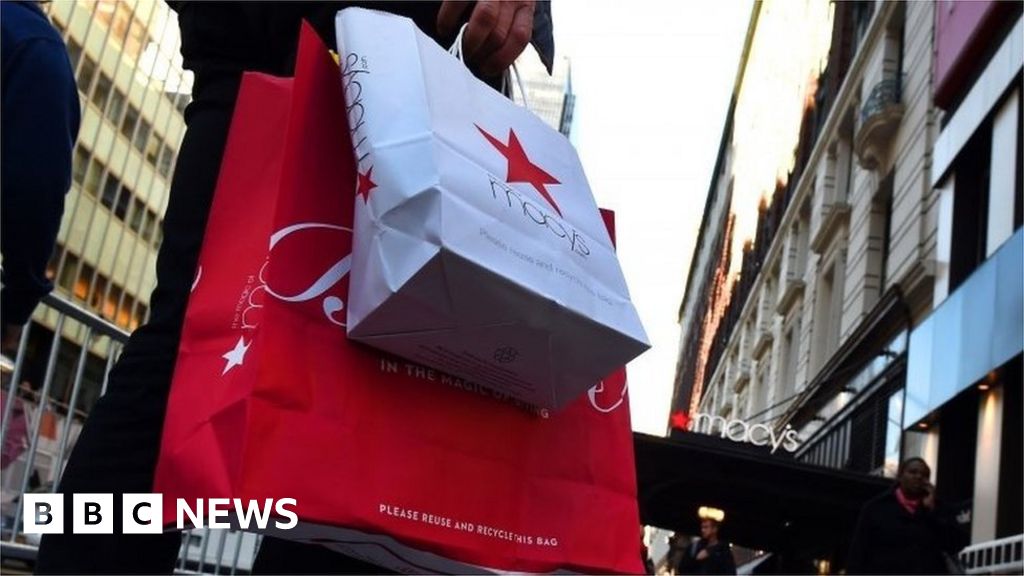 US economic growth slowed to an annualised rate of 2.3% in the first quarter of 2018, the Commerce Department said on Friday.
The figure is better than the 2% economists had predicted, but still down from the rate of 2.9% seen in the fourth quarter of 2017.
Cautious consumer spending, which grew at its weakest pace in nearly five years, was blamed for the slowdown.
Businesses buying less equipment also held back the rate of growth.
Growth in consumer spending, which makes up more than two-thirds of US economic activity, eased to a 1.1% rate in the first three months of 2018. That was the slowest pace since the second quarter of 2013 and followed the fourth quarter's 4% growth surge.
Tax reforms
Ian Shepherdson, chief economist at Pantheon Macroeconomics, said an intense hurricane season last year had increased the fourth quarter spending figures, as Americans replaced and repaired weather-damaged goods. That led to a spending lull in recent months.
Analysts expect growth will accelerate in the next quarter as US workers begin to see the impact of the Trump administration's $1.5 trillion income tax package trickle through to their pay cheques.
Nancy Curtin, chief investment officer at Close Brothers Asset Management, said: "These weaker first quarter growth figures are unsurprising in the context of historic seasonal weakness of this quarter in the US, exacerbated by severe weather. We should not be disheartened."
Ms Curtin added that, despite these figures, President Trump may be able to deliver on his "bombastic growth ambitions".
"Earnings have stabilised, and the benefits of last year's tax reforms are starting to materialise, though the actual spending of money will take time."