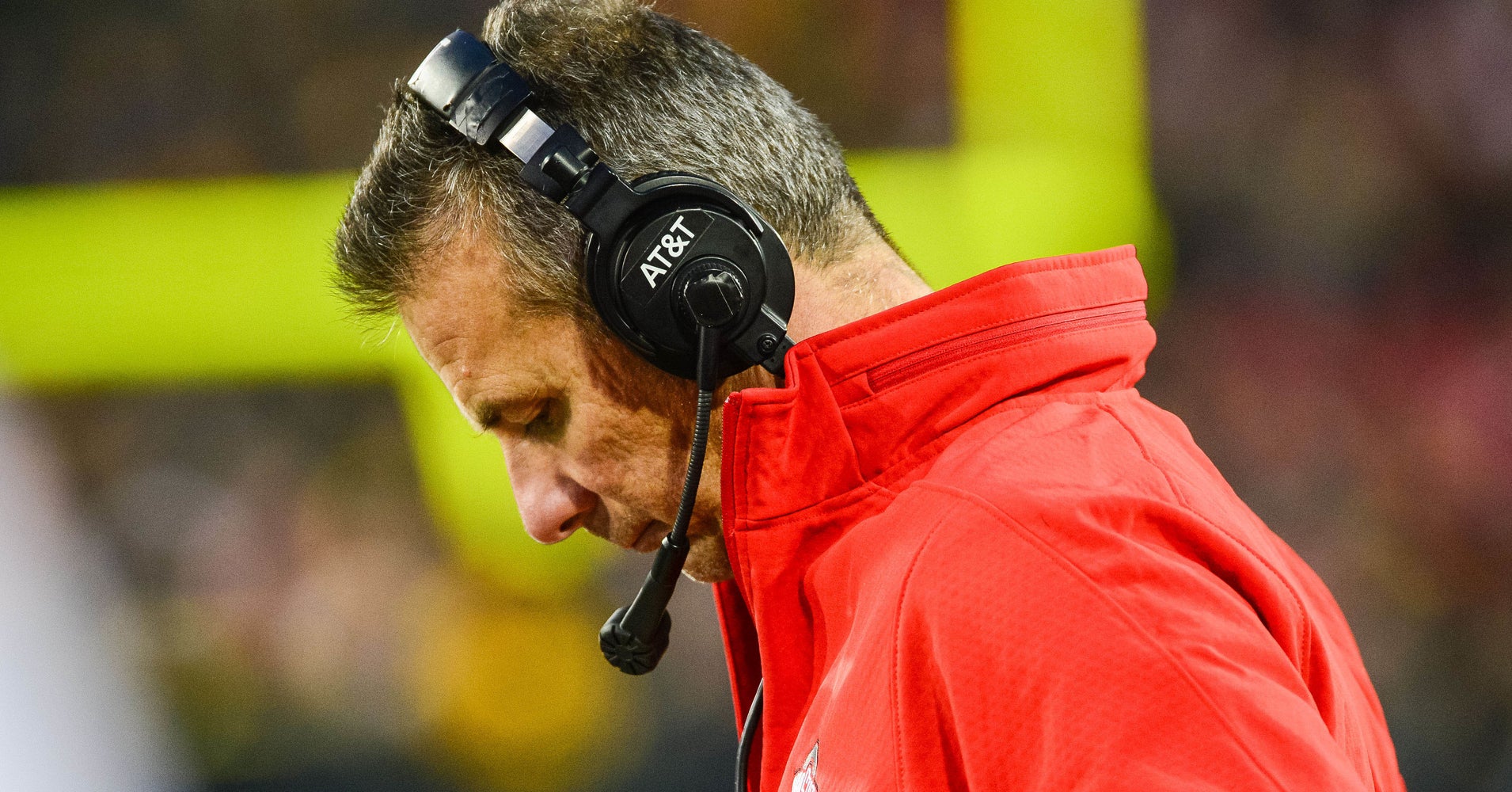 After being placed on administrative leave Wednesday amid reports he turned a blind eye to a domestic abuse incident in 2015, Ohio State University football coach Urban Meyer apologized for his actions Friday ― but stopped short of explaining or apologizing for the incident itself.
Meyer made the statement in a letter addressed to OSU Buckeye fans, portraying his claim not to have known about the 2015 incident as him simply being caught off guard by unexpected questioning.
"My intention was not to say anything inaccurate or misleading," Meyer wrote. "However, I was not adequately prepared to discuss these sensitive personnel issues with the media, and I apologize for the way I handled those questions.
"I understand that there are more questions to be answered and I look forward to doing just that with the independent investigators retained by the University and I will cooperate fully with them. At the appropriate time, I will also address the questions and speculation in a public forum. But for now, out of respect for the ongoing inquiry, I will refrain at this time."
At issue are domestic abuse allegations leveled against former OSU assistant wide receivers coach Zach Smith, whose ex-wife Courtney accused of engaging in a years-long pattern of physical abuse leading up to, and on the night of, their separation in October 2015.
College football reporter Brett McMurphy published a series of text messages Wednesday showing Meyer was aware of the abuse back in 2015 yet took no action. Prior to the texts being published, Meyer claimed ignorance ― and pledged he'd have fired Smith in 2015 had he known. 
Meyer's statement Friday seemed to acknowledge that wasn't quite true: 
"The power of what I say and how I say it, especially regarding sensitive and serious domestic issues, has never been more evident than now," he wrote. "My words, whether in a replay to a reporter's question or in addressing a personnel issue, must be clear, compassionate and most of all, completely accurate." 
OSU fired Smith last Monday, but only after a domestic violence civil order was filed against him. In a separate statement to ESPN on Friday, Smith said he didn't deserve to be fired, instead blaming the media for his forced departure.
Here's a text message McMurphy obtained of Smith admitting he cheated on Courtney, then strangled her after she found out about it: