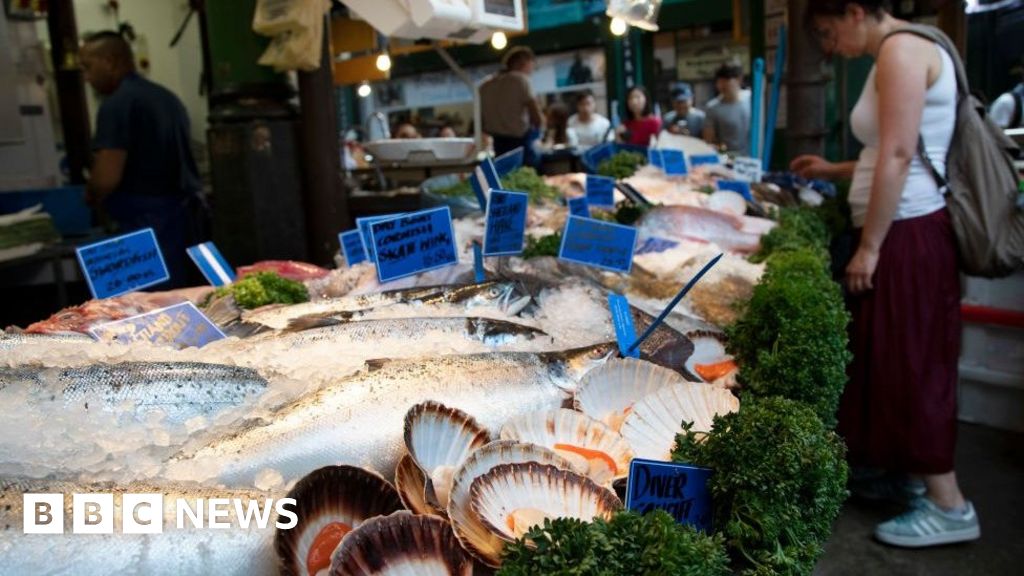 The UK inflation rate remained steady at 2.4% in October, confounding analyst expectations of a rise to 2.5%.
The Consumer Prices Index (CPI) figure included falls in food and clothing costs, but rising utility bills and petrol prices, said the ONS.
The inflation figure comes a day after data showed that wages were rising by 3.2% – the fastest pace in nearly a decade.
Core inflation also held steady at 1.9% in October.
That figure strips out the out the effects of energy, food, alcohol and tobacco prices.
Has inflation peaked?
Inflation hit a five-year high of 3.1% in November 2017, as the inflationary effect of sterling's decline after the June 2016 Brexit vote hit its peak.
However, it is still above the Bank of England's 2% target.
The ONS's head of inflation, Michael Hardie, said: "Prices paid by consumers continued to rise at a steady rate, with falls in food and clothing offset by rising utility bills and petrol, as crude [oil] prices continued to rise."
The Bank of England expects inflation will drift lower, but expects to have to raise interest rates in coming years to keep inflation at or near its target figure.
How have manufacturers coped?
Looking at the latest date, for manufacturers, the cost of raw materials was 10% higher than in October 2017.
And manufacturers increased the prices they charged by 3.3% year-on-year compared with 3.1% the previous month.
How have house prices been affected?
The ONS said house prices in September rose by an annual 3.5% against 3.1% in August.
But prices in London fell for a third month running, down by 0.3%.
Is there a Brexit factor?
According to Laith Khalaf, senior analyst at Hargreaves Lansdown: "Brexit is still the elephant in the room when it comes to the future path of inflation, and consequently of monetary policy.
"That's because the pound now waxes and wanes with the Brexit negotiations, and that has a big impact on how much UK consumers pay for imported goods."