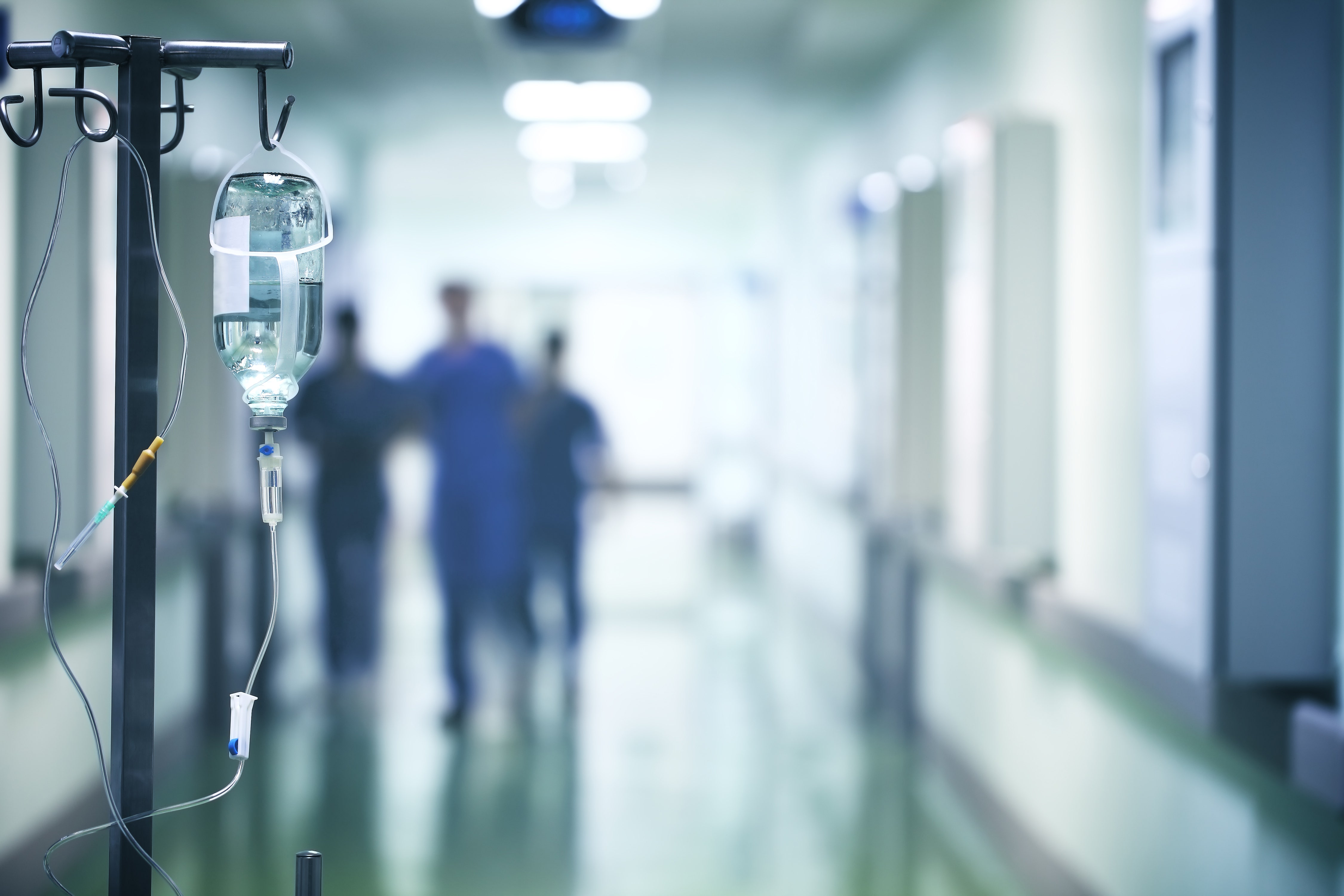 Strains of a drug-resistant superbug have been found at a Hereford hospital, health officials have warned.
Klebsiella pneumoniae carbapenemase (KPC) is the same bug that contributed to the death of 16 people in Manchester several years ago.
It was found again at Worcestershire Royal in June, and although wards have been cleaned, the hospital still may have an infection risk.
RARE, FATAL BRAIN DISEASE CAN BE SPOTTED IN PATIENTS' EYES
Twenty-four patients were affected, including one who suffered blood poisoning.
The bug was first found on orthopedics and trauma ward.
The BBC reports that NHS Improvement issued a red warning, meaning there's still a risk or elevated risk of infection.
The red warning was first issued in June, was brought down to amber in August and then raised back up to red again last month.
It marks the second outbreak in recent years after 16 deaths in Manchester were linked to the bug.
According to the Manchester Evening News, 1,241 patients were affected at the Central Manchester University Hospital NHS Foundation Trust area between 2009 and 2013.
Sixty-two patients suffered blood poisoning, with 14 people dying within 30 days of infection.
MOM OF 3 EXPECTING TWINS NEEDS BONE MARROW DONOR TO SAVE LIFE
KPC can cause urinary tract infections and pneumonia in sick patients and is resistant to certain antibiotics.
The BBC says that an NHS report found that the Worcester Royal had shown serious failings in keeping the ward clean and safeguarded against infections.
They said: "The ward's bedpan washer was not working, disposable urinals were being reused for 24 hours and blood was spattered on a clean tray in the clinical room.
The ward manager and matron on trauma and orthopedic have since been changed, as has those in charge of the hospital's infection control team.