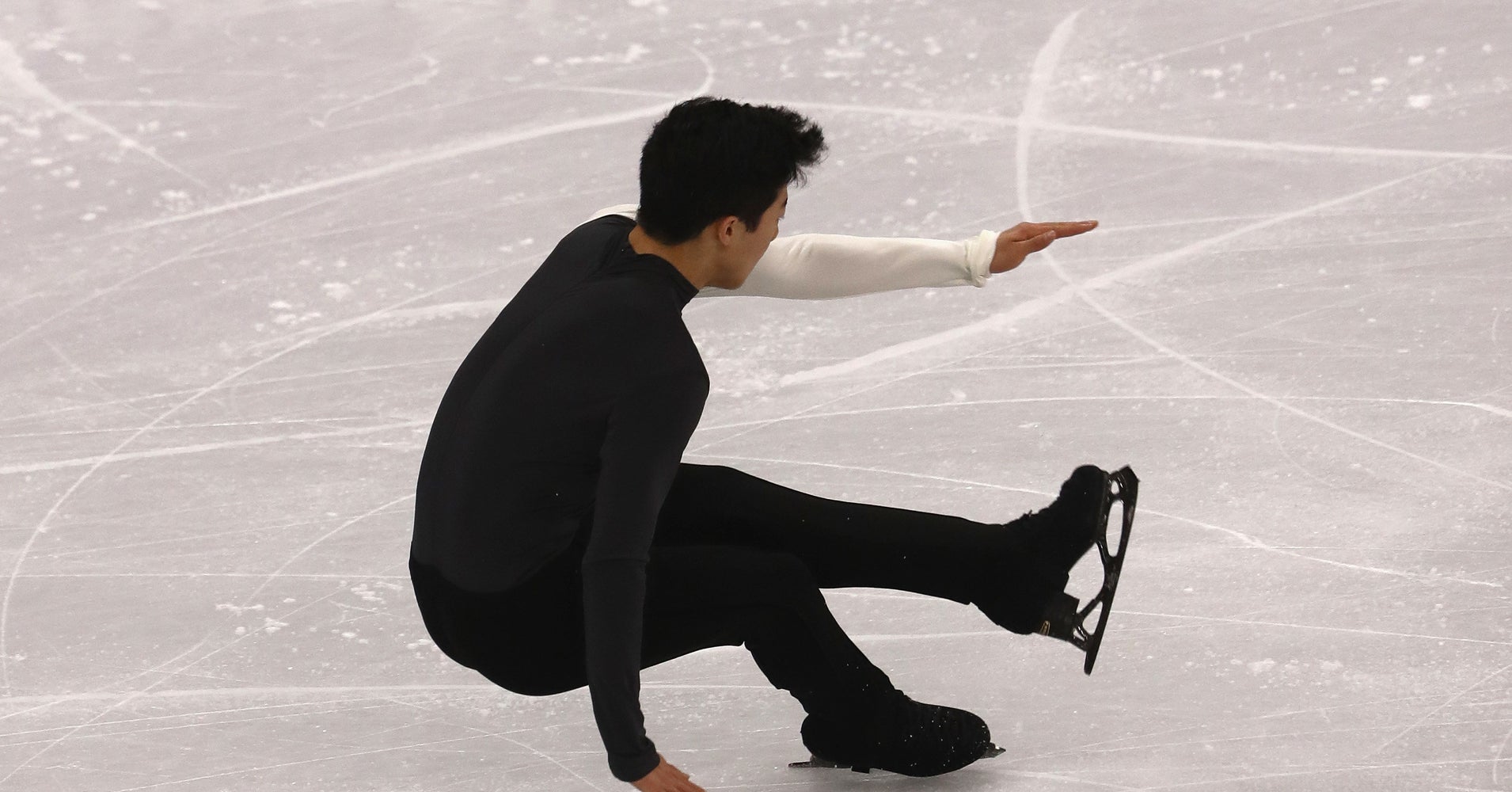 U.S. figure skater Nathan Chen is falling short of the hype ― and just plain falling at the Winter Olympics in Pyeongchang, South Korea.
The 18-year-old two-time U.S. champion struggled again on Friday, tumbling to 17th place in the men's short program.
He crashed on a quad lutz, stepped out of a quad toeloop and stumbled on a triple axel, placing his hand on the ice, Reuters noted.
 "I'm upset, obviously," he said. "There's nothing to do but move on from here."
In his Olympics debut last week, Chen also fell and made other mistakes during the team event. He said he had "let the team down." TV commentator Johnny Weir called his short program the worst he had seen from Chen. The Americans eventually earned a bronze medal.
Chen competes in the free skating on Saturday for perhaps a measure of redemption. But American teammates Adam Rippon (7th place) and Vincent Zhou (12th) are closer in the medal hunt.