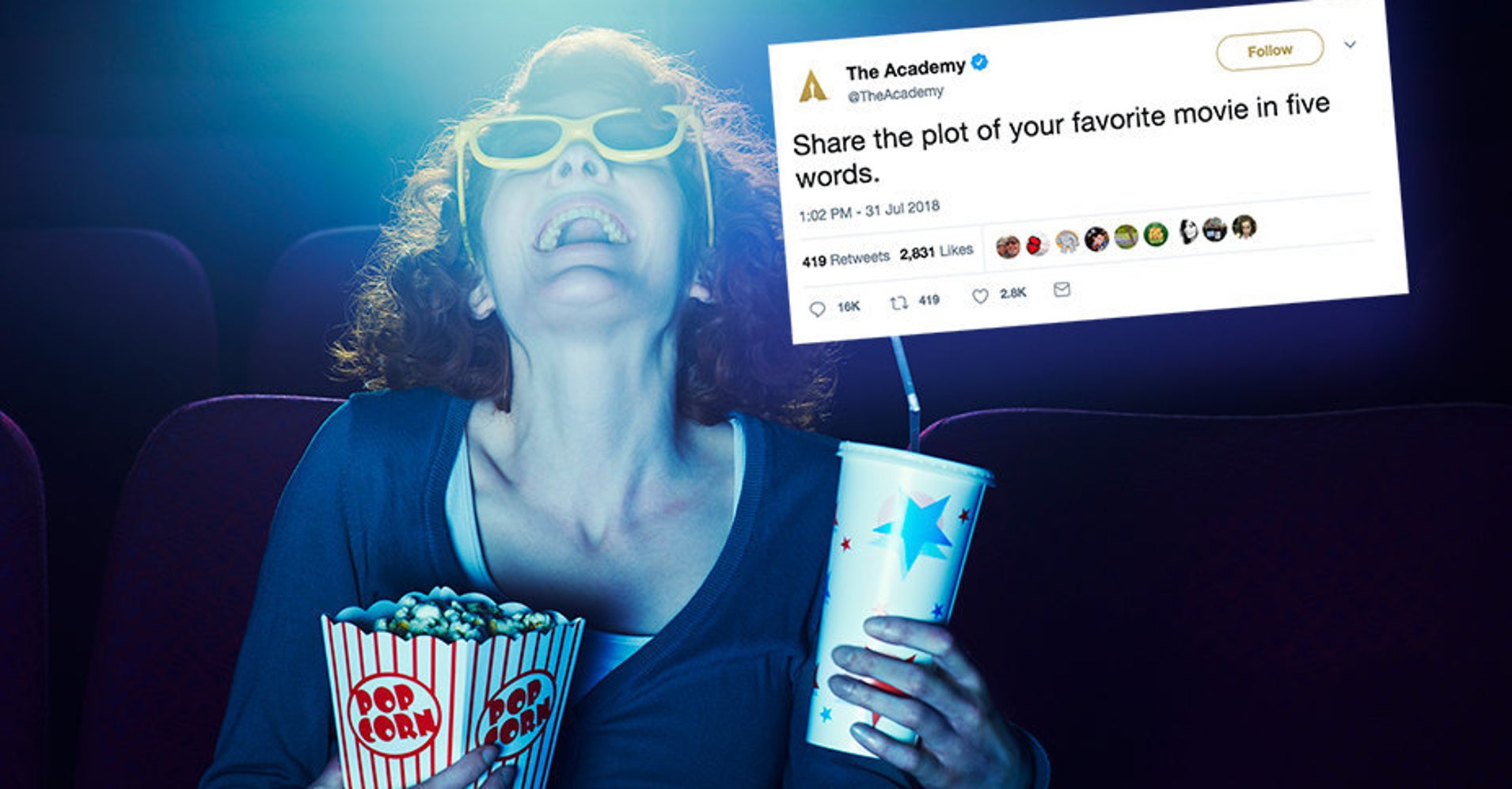 Someone should give the people who run the Oscars an award for best Twitter suggestion.
On Tuesday, the Academy of Motion Picture Arts and Sciences set Twitter ablaze with one simple post:
Share the plot of your favorite movie in five words.

— The Academy (@TheAcademy) July 31, 2018
Many people jumped to the challenge. Can you guess each movie they're describing?
Smart poor guy finds mentor

— Jade Clark (@JadeNYC) July 31, 2018
The third Mission Impossible film.

— Michael Byers (@byerstweets) July 31, 2018
Blessed are the cheese makers

— boomshanker (@boomshanker61) July 31, 2018
Ghosts play baseball. Hey—Dad!

— Lincoln Trombone (@lincolntrombone) July 31, 2018
Everyone forgot her 16th birthday.

— Lyla Parker (@georgiagirl_28) July 31, 2018
Half of the universe died

— Mateo_7777 (@Weeine_Butt777) July 31, 2018
Can't guess the films? Well, in order they are: "Good Will Hunting," "Up," "Mission Impossible III," "The Matrix," "Spider-Man: Homecoming," "Monty Python's Life of Brian," "Field of Dreams," "Sixteen Candles," "Avengers: Infinity Wars," "Back to the Future" and "Taxi Driver."