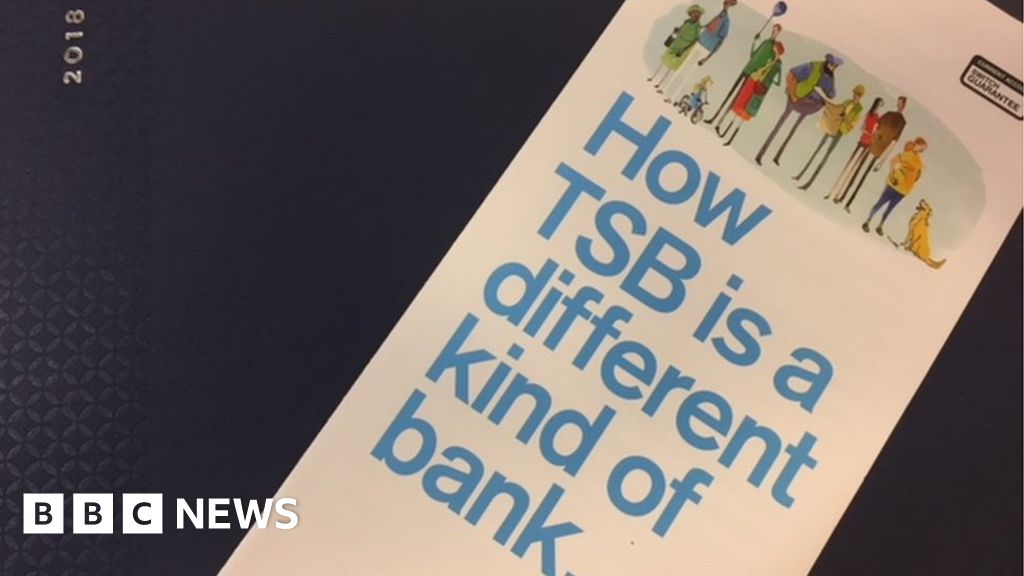 Furious TSB customers are still facing account failures ahead of an examination of the bank's bosses by MPs on the influential Treasury Committee.
The session comes as some customers battled problems with scheduled payments and online banking on Tuesday.
One customer's savings account claimed his balance had been minus £1.1m.
TSB chief executive Paul Pester will be one of three bank chiefs giving evidence to Parliament later on Wednesday.
He will be joined by TSB chairman Richard Meddings, and Miquel Montes, chief operating officer at TSB's Spanish owner, Sabadell.
Nicky Morgan, who chairs the committee, said: "We will take evidence from TSB and Sabadell representatives to find out how they got into this mess, who is responsible, and how they are putting it right."
What is the IT saga all about?
TSB shut down services for two days from the evening of Friday 20 April to move customer data from former owner Lloyds to a new IT system managed by Sabadell.
As soon as the new system was switched on during Sunday evening, customers reported seeing other people's account details alongside a range of other difficulties.
Access to accounts via online banking and the bank's app was patchy in the following days, while those who did manage to get into their accounts encountered some extraordinary errors.
In a letter to MPs, Mr Pester also revealed the extent of "widespread" failures of technology in the branch network. Problems were still experienced in 40% of branches by last Friday.
Frustrated customers also faced average waits of up to an hour for those telephoning the bank.
Last Thursday, experts from computing giant IBM were called in to try to help solve the crisis.
What might MPs ask the TSB bosses?
Questions will no doubt be asked about the origins of the IT crisis. The switchover of 5.4 million customers' account details to a new system had already been delayed.
The move had been expected in November, and was set to save the business an estimated £100m a year.
MPs will ask whether it really was fully prepared for the major task of shifting 1.3 billion customer records and, importantly, what contingency planning was in place if things started to go wrong.
When failures did start to happen, there was a series of claims from the bank that the problems had been solved when they had not.
Mr Pester is likely to be quizzed particularly about a pre-dawn tweet on Wednesday, in which he said at 03:40 that the app and online banking were up and running again. Within hours, customers were reporting the opposite.
"The Treasury Committee is extremely concerned by the problems at TSB, and by the apparent miscommunication to customers about the extent and nature of these problems," Ms Morgan said.
Compensation will also be a key theme. Mr Pester said that no customer would be left out of pocket.
That could be difficult to judge for many businesses which have been unable to pay staff and suppliers in the normal way. MPs will want details on exactly how the system of redress will work.
What do customers want to know?
Customers have faced nearly two weeks of disruption with their accounts. The timing has been particularly bad for Lorna McHale, who will be marrying Ben Connolly on Saturday.
The couple have their savings for the wedding in a TSB account which they have been unable to access.
"We had no idea how much money was in there as we got bits and bobs for the wedding," said Ms McHale.
The 26-year-old had to spend the morning before a dress fitting in a branch, which also had IT issues, but did not like the idea of taking out a large sum in cash.
She said she had to "ring to grovel" with suppliers for their wedding, including the DJ, the wedding car provider, and those doing her hair and make-up, all of which were small businesses.
She still cannot access online banking, as the bank's records are now using an old mobile number to which they sent the access code. The bank phoned her when she was in a meeting, and when she called back, the wait was going to be so long that she got cut off.
"I am stressed and disappointed. It is one thing that I really did not need right now," said the bride-to-be.
"I want to know what they are going to do to prevent it from happening again, and how they are going to compensate people for the undue stress."