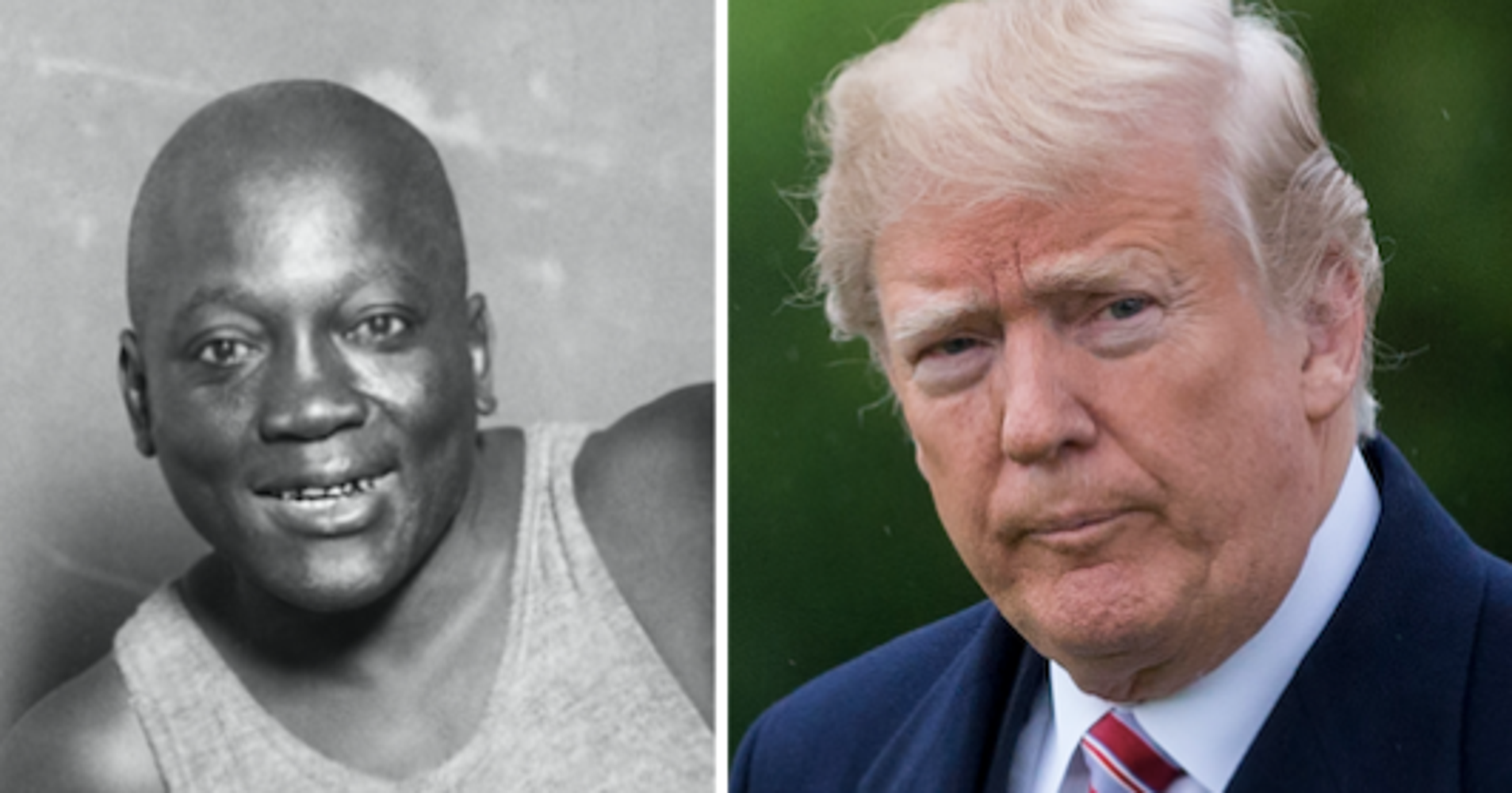 President Donald Trump told reporters Thursday that he is pardoning late heavyweight boxing champion Jack Johnson, who was arrested in 1912 for driving his white girlfriend across state lines.
Trump indicated last month he was considering pardoning the boxer at the urging of actor Sylvester Stallone, who was present at Thursday's announcement. 
Johnson, the first black man to earn the title of heavyweight boxing champion of the world, died in 1946 after serving time for violating the Mann Act, which banned traveling with a woman across state lines for an "immoral purpose."
The son of former slaves, Johnson gained fame and wealth through his boxing career despite rampant racism and and violence against African Americans at the time.
This marks only the third posthumous pardon in U.S. history.
In 2016, Sen. John McCain (R-Ariz.), now-retired Sen. Harry Reid (D-Nev.), Rep. Pete King (R-N.Y.) and Rep. Gregory Meeks (D-N.Y.) wrote a letter to President Barack Obama urging him to pardon Johnson for his "improper and unfair" conviction. 
"While it is unfortunate that this unjust conviction was not corrected during the boxer's lifetime, a posthumous pardon today represents the opportunity to reaffirm Jack Johnson's substantial contributions to our society and right this historical wrong," the lawmakers wrote at the time. 
This is a developing story. Check back for updates.