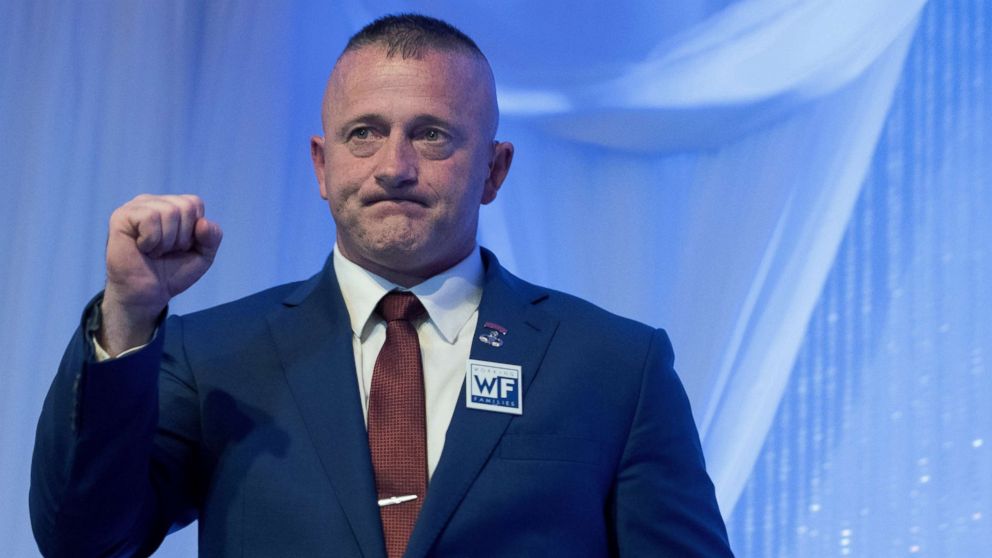 Democrat Richard Ojeda may have lost his bid for Congress in West Virginia's 3rd Congressional District but the man who's been called "JFK with tattoos and a bench press" announced he still has plans to run — for president.
Interested in
Midterm Elections?
Add Midterm Elections as an interest to stay up to date on the latest Midterm Elections news, video, and analysis from ABC News.
Ojeda filed his 2020 bid Sunday with the Federal Election Commission.
He will be making his announcement on Veterans Day holiday in Washington, D.C., and plans to hold his first event as a presidential candidate on November 19 in Louisville, Kentucky.
Ojeda, a former Army paratrooper and a current state senator who captured national attention during the teacher strike and his run for Congress in 2018, felt that he could give Donald Trump a run for his money in 2020.
He lost to Republican Carol Miller in the 2018 race for U.S. Congress.
Trump, who has called Ojeda "stone cold crazy," remains popular in West Virginia's third district, an area considered the heart of Trump country. Ojeda's campaign said they saw a large enough swing for him that they feel he could be the working class voice to counter the president.
Ojeda has used Trump's critiques of him at rallies in the state as a battle cry for his campaign.
"If I'm stone-cold crazy because I have a hard time going to sleep at night because we have kids that go to bed hungry, then I'll be stone-cold crazy, and I'm OK with that," Ojeda told ABC News.