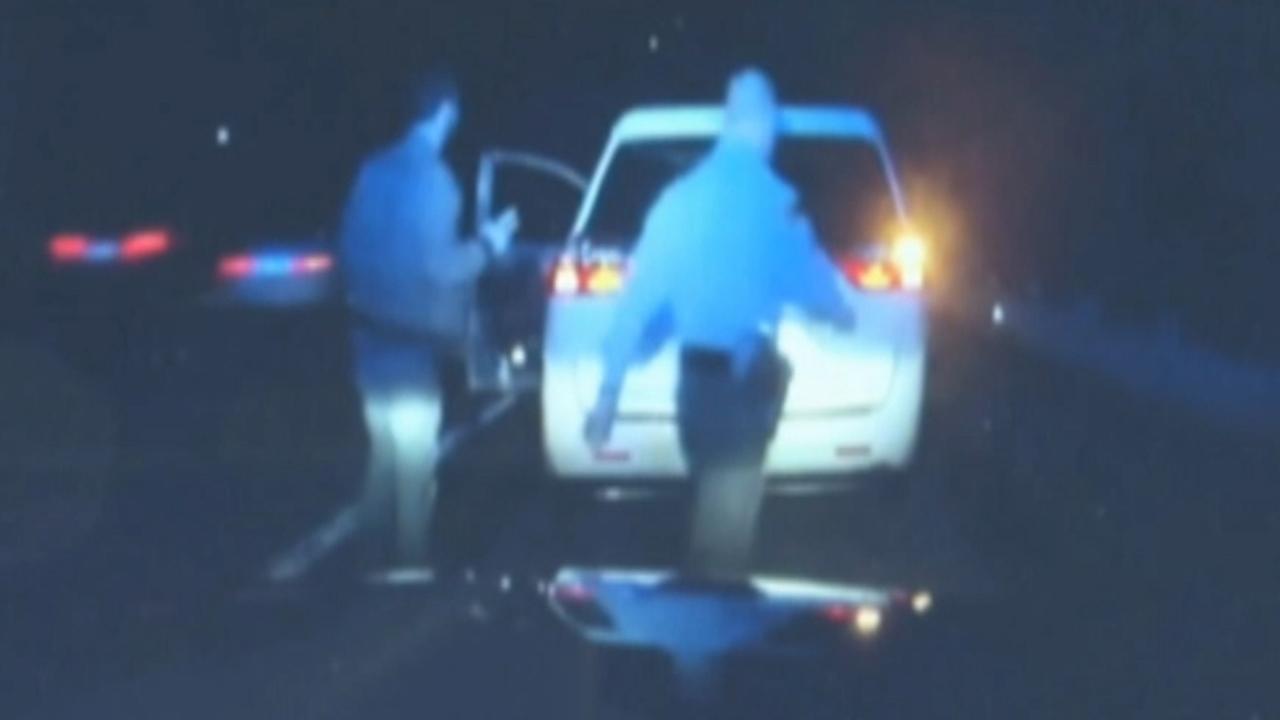 A North Carolina trooper clocked a speeding minivan going about 85 miles per hour on Saturday, but it turns out the driver had a decent excuse. Jimmy Baker climbed out of the driver seat to tell Sgt. Brian Maynard that his wife, who was seated in the passenger seat, was in active labor.
"I was telling them the baby was in my pants and he needed to help me," Laura Baker told WRAL.com.
VIETNAMESE PORK ROLLS RECALLED AFTER 4 HOSPITALIZED WITH LISTERIA
Maynard said he grabbed his gloves and a blanket and tried to remember what he had seen on television and heard from other troopers as he ran to help the couple.
"It was scary, yet rewarding at the same time," he told the news outlet. "It was the first time I had to do that."
BABY WHO HAD SPINE SURGERY IN WOMB THRIVING AFTER BIRTH
Maynard helped deliver the couple's baby, Halyn, who was then whisked away to WakeMed Health along with Laura, where both were reported to be doing well.
"So many years, I've seen a lot of death," he told the news outlet. "To be able to actually be part of the process that brings a life into this world is absolutely amazing."