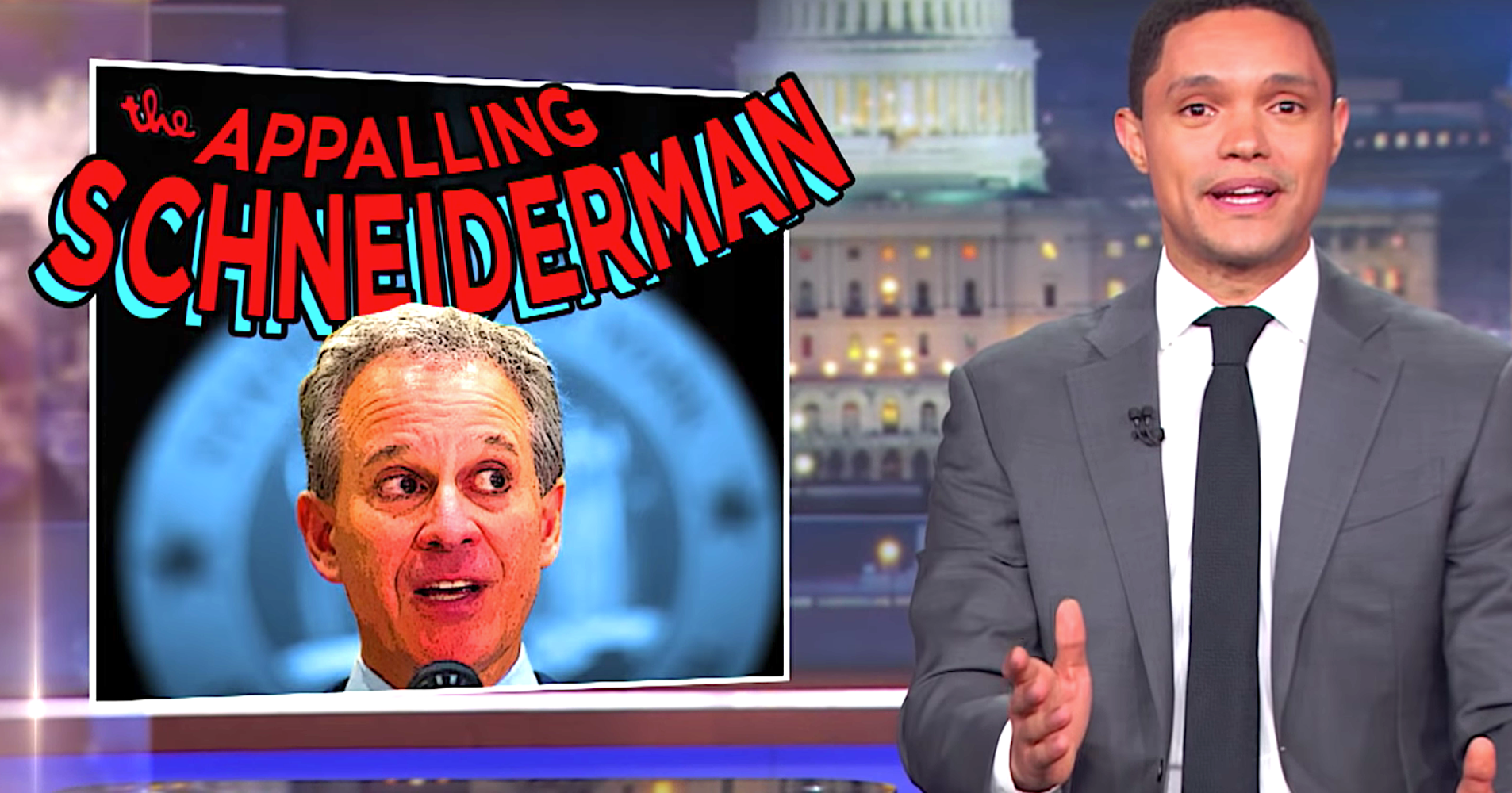 Trevor Noah pulled no punches dissecting physical abuse allegations against Eric Schneiderman (D), who resigned as New York attorney general after the accusations were reported.
"I thought I had heard it all, but this guy? He's like the one guy they wouldn't let into 'Westworld,'" Noah said on Tuesday's broadcast of "The Daily Show." "They'd be like, 'We do some crazy shit here, but you're a freak, man.'"
What irked Noah most about the news was how Schneiderman, who has been a leading opponent of President Donald Trump's agenda, had "presented himself as an advocate for women."
"This is like finding out Robert Mueller has been taking secret vacations with Putin," Noah joked.
Check out the full clip above.