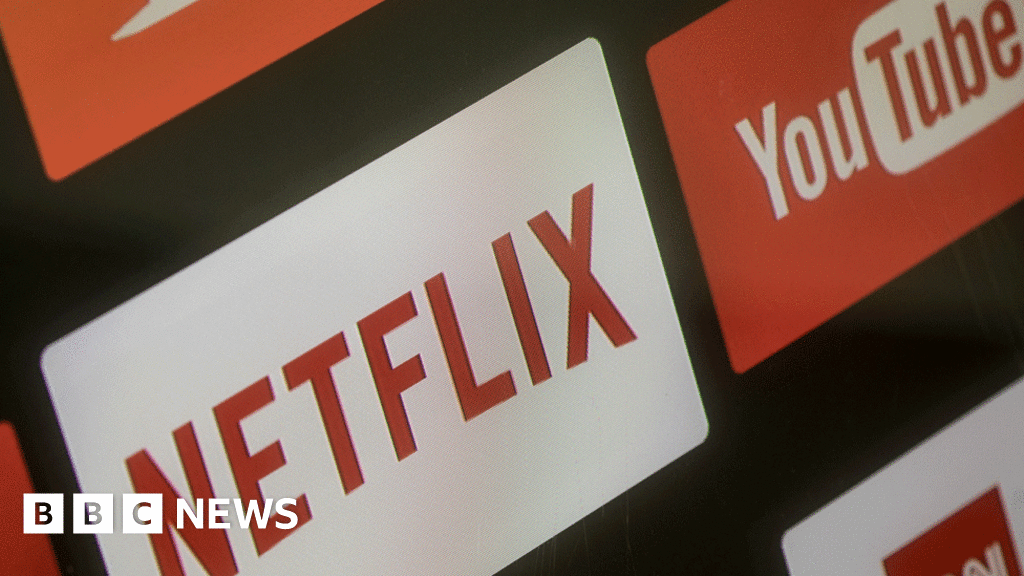 Rules controlling UK media need to change if British TV is to compete with Netflix, Amazon and YouTube, according to BBC director general, Tony Hall.
At a speech on Tuesday, Lord Hall will say there may be more content but "it won't necessarily be British content unless we get the future right."
Netflix and Amazon alone are spending £10 billion a year on programmes. The BBC says that only around £150 million of the tech giants' spend is on productions in the UK.
All this comes at a time that spending by the UK's main broadcasters has dropped by around £1 billion to £2.5 billion since 2004.
And the new digital giants are not bound by regulations that control British TV companies.
Lord Hall, in his speech to the Royal Television Society (RTS), will say he has seen a "big shift" in how global media works and that British media companies need a fairer system of regulation if they are going to compete against the American giants.
"It cannot be right that the UK's media industry is competing against global giants with one hand tied behind its back.
"In so many ways – prominence, competition rules, advertising, taxation, content regulation, terms of trade, production quotas – one set of rules applies to UK companies, and barely any apply to the new giants. That needs rebalancing, too."
Lord Hall will say that UK viewers "want content that is relevant to their lives, and they want to see people like them on screen. We all know this instinctively but if we didn't, Ofcom data shows it clearly."
But Britain's main TV broadcasters are losing younger viewers.
Consumption of BBC output by younger audiences has dropped by more than a third from 11.5 hours a week to 7.5 – that's less than Spotify and YouTube, which together occupy young people for around eight hours a week.
The BBC says Netflix's younger audience is about the same size as BBC television and iPlayer combined.
"This isn't just an issue for us economically, commercially or as institutions," Lord Hall will say.
"There is an impact on society. The content we produce is not an ordinary consumer good. It helps shape our society. It brings people together, it helps us understand each other and share a common national story."
The BBC is, Lord Hall says, going to respond to the challenge of the new "tech giants" by making the iPlayer more of a "destination" than a catch-up service, spending more on youth programming and the highest quality output, and shifting more production out of London to the rest of the UK.
Follow us on Facebook, on Twitter @BBCNewsEnts, or on Instagram at bbcnewsents. If you have a story suggestion email entertainment.news@bbc.co.uk.
http://platform.twitter.com/widgets.js