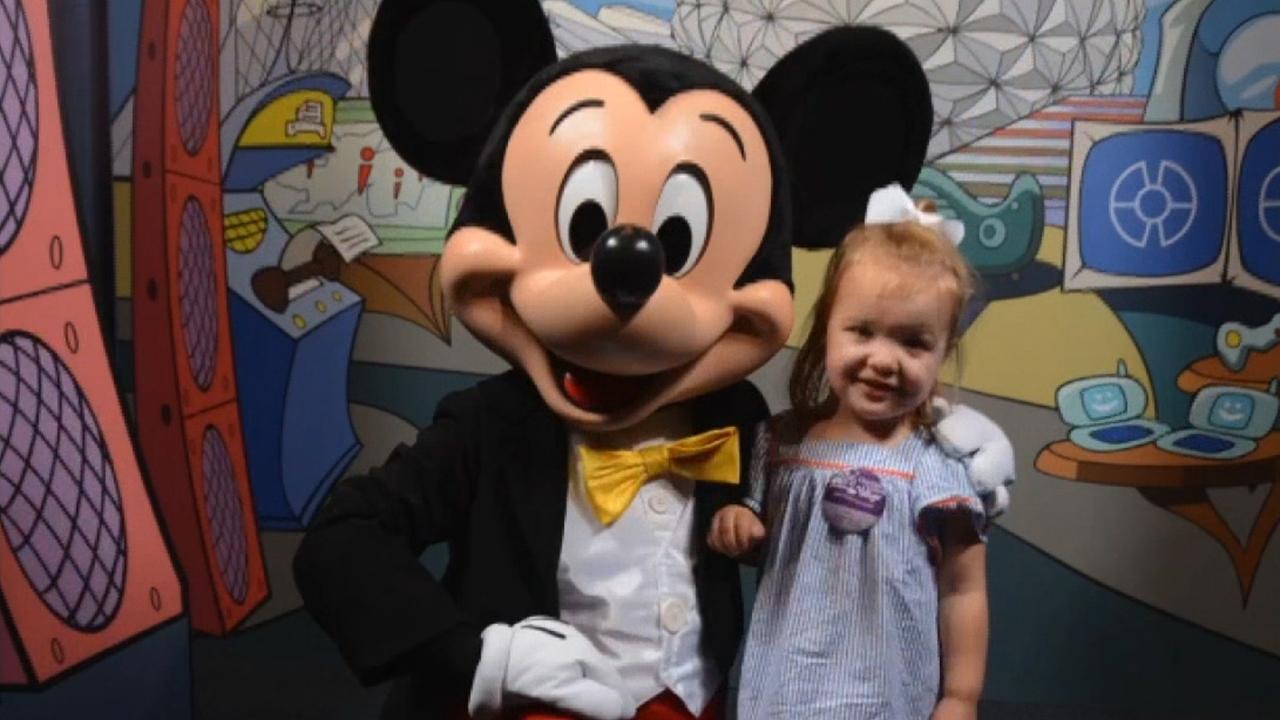 A Connecticut family's recent Make-A-Wish trip to Disney was a dream come true for many reasons, but they were especially thankful to be there with their 3-year-old whose cancer is now in remission. Chloe Clemens was diagnosed with stage 4 neuroblastoma at just 9-months-old, Fox 61 reported.
"We knew about Make-A-Wish, but you just never really think it'll be your kid who gets sick," Leigh Clemens, Chloe's mom, told the news outlet. "But it was just something really special to look forward to, and talk about with Chloe that she had something coming up that was really exciting, especially after being sick."
DAD'S PICTURE OF SLEEPING TODDLER CAPTURES FRIGHTENING CANCER SYMPTOM
Chloe checked out the cockpit of the plane, and shared special moments with Minnie Mouse, and even went for a princess-themed trip to the salon during her trip.
"She really felt like a princess, and it was totally just her moment because she picked everything out," Clemens told the news outlet.
Clemens said the trip served as a type of closure for the family and helped them create new memories with their daughter.
"You never know what can happen, and we have people who we become involved with when Chloe was sick, and they don't have their little ones running around now," Clemens told Fox 61. "So we just feel lucky, we try to enjoy all the little things."