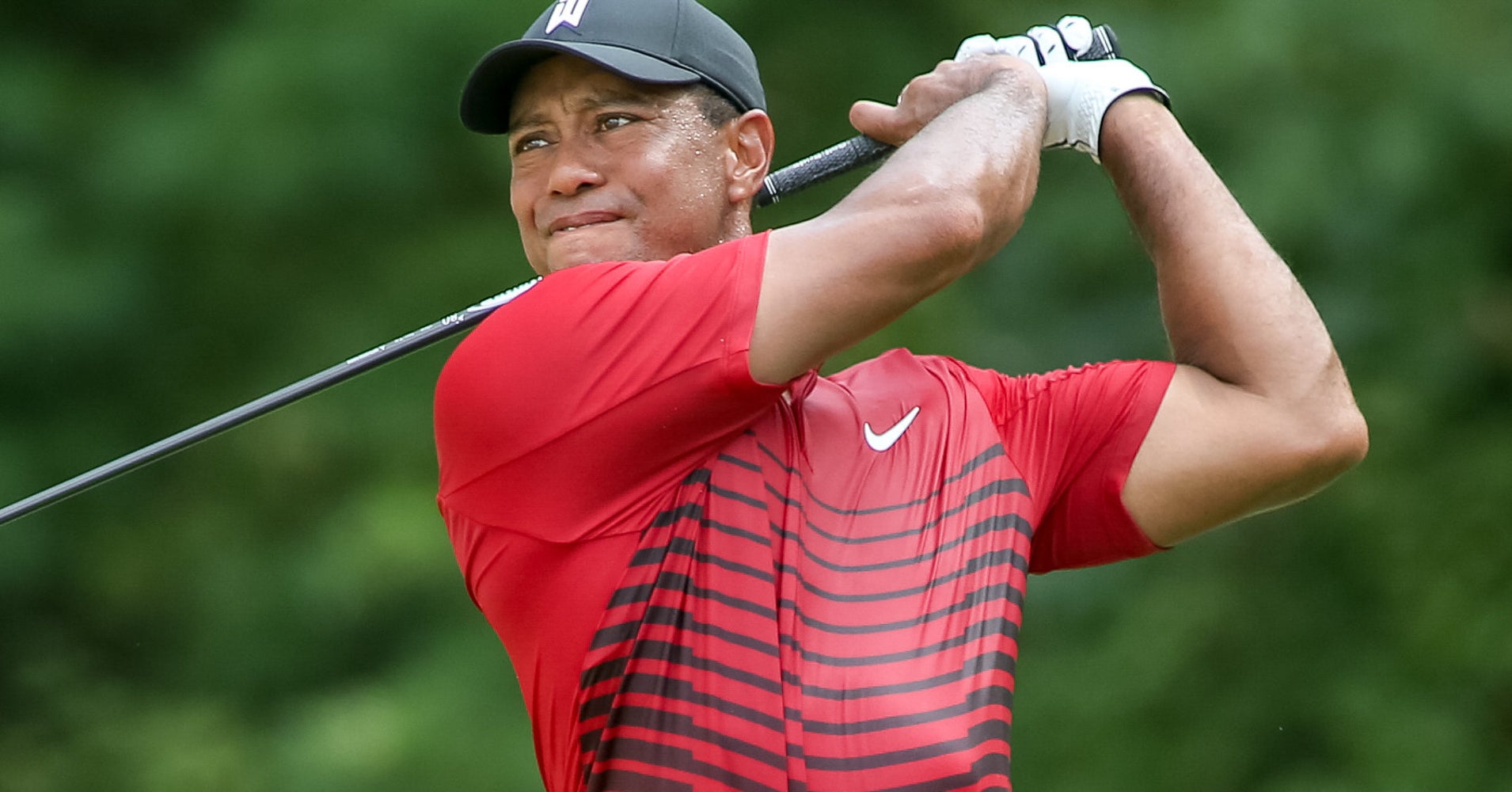 It wasn't Tiger, but a reasonable facsimile.
Fans lining the 12th hole of the Dell Technologies Championship at TPC Boston in Norton, Massachusetts, on Monday were treated to two Tiger Woods ― the real one on the green, and a look-alike in the gallery. Both wore Woods' signature red shirt and black pants ensemble ― with minor differences.
The impersonator amused the announcers, one of whom said after Fake Tiger hugged a spectator: "That's the cuddly Tiger."
Here's a side-by-side of the genuine article (with club) and the not-so-geniuine:
Well, he seemed to be living his best life ― and Tiger's.