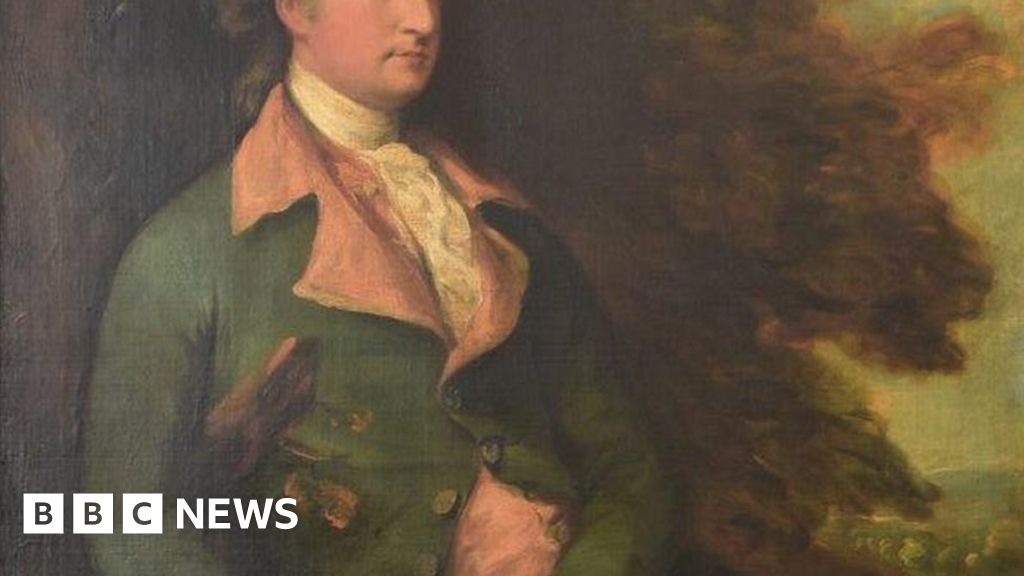 A portrait by renowned 18th Century English artist Thomas Gainsborough has gone on public display for the first time.
The oil painting depicts the aristocrat Thomas Brooke, who was born in 1754 and managed an estate in Cheshire.
On loan from a private donor, the painting has gone on show at the Brooke family's former home on the site of the 12th Century Norton Priory monastery.
Art expert Anthony Mould said the painting was "elegant and poignant".
Born in 1727 in Suffolk, Gainsborough was considered among the leading painters of his era.
A founding member of the Royal Academy who preferred depicting landscapes, he painted portraits of the Royal Family and other notable figures.
The portrait originally hung at Brooke's friend's home at Hale Hall until 1899.
It was painted before Brooke took over the management of the Norton estates following the death of his oldest brother.
Established by Augustinian canons, Norton Priory in Runcorn has become the most excavated monastic site in Europe with about 70,000 artefacts.
After the monastery's dissolution by Henry VIII in 1536, it became the manor house residence of the Brooke family for 400 years before its demolition in the 1920s.
A museum re-opened on the site in 2016.
Sir Christoph Brooke, the current Baronet, said the portrait's return was "very exciting", adding: "We are most grateful to the private donor for enabling such an exquisite piece of art with such close family connections to be displayed at the museum."
Mr Mould said: "The return of this elegant and poignant portrait to the area on loan will surely prove to be of considerable intrinsic local significance."