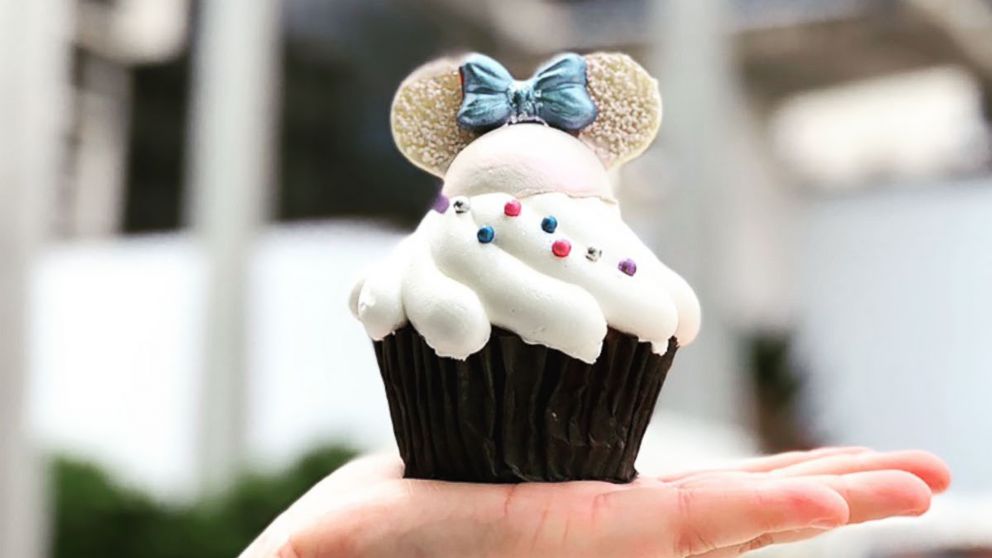 If there's one thing Disney food fans can't seem to get enough of, it's cupcakes.
Now there's brand-new cupcake to add to your cupcake-till-you're-in-a-food-coma list. It's called the Iridescent and it's available at the Contempo Café at Disney's Contemporary Resort.
"Good Morning America" got an exclusive look at how the cupcake comes to life before it was available to the public. Oh, and we got to sample it too. It's as delicious as it is beautiful.
And wait — there's also a matching mouse ear headband. In fact, it was the headband that inspired the cupcake.
Made with a vanilla confetti cupcake, vanilla buttercream and chocolate pearls, the standout feature of this sweet treat is the strawberry glitter jam in the center. Yes, it's jam with actual glitter. Take that, Instagram followers.
The Walt Disney Company is the parent company of ABC News.