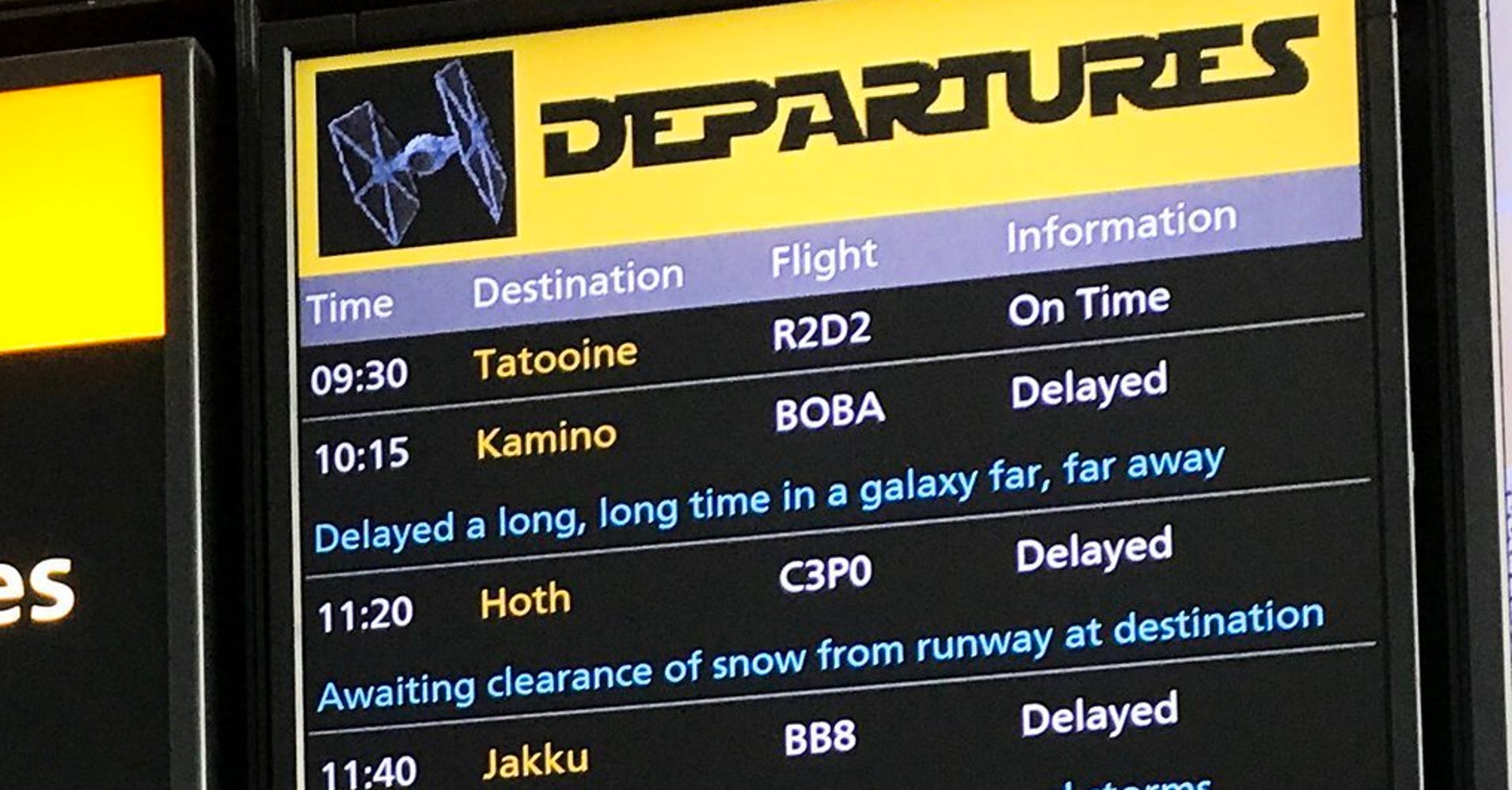 Travelers flying through London's Heathrow Airport had some route options they might not have expected.
In honor of the unofficial fan holiday celebrating the "Star Wars" franchise ― May 4, as in "May the Fourth be with you" ― Europe's busiest airport put up a gag departure screen showing flights to some of the galaxy's most famous destinations.
Whoever conceived of this certainly knows their way around the "Star Wars" universe. Destinations include Luke Skywalker's home planet of Tatooine, Chewbacca's native Kashyyyk, and even the frigid ice planet Hoth, for which the display advises, "Awaiting clearance of snow from runway at destination."
Heathrow's Twitter account also had fun posting some fun "Star Wars"-themed photos and videos.
Sadly, of course, you can't actually travel to any of these places, but we're all for anything that makes the airport more enjoyable.