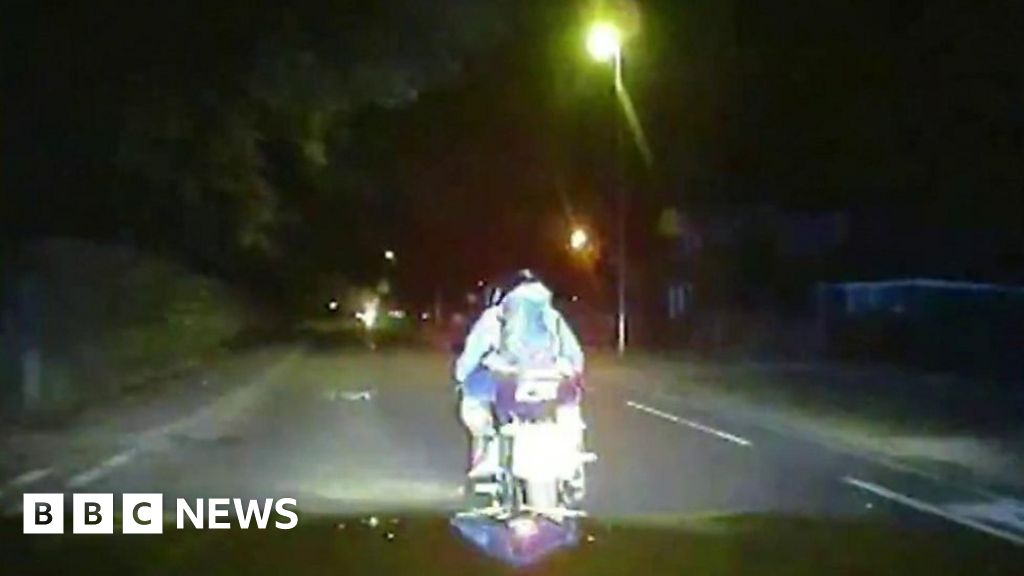 Met Police officers are ramming into suspected moped thieves to knock them off their bikes, even during high-speed pursuits.
Dashcam footage released by Scotland Yard shows police pursuing suspected thieves across London.
The Met say the drivers are specially trained and aim to end pursuits before riders or members of the public are injured.
Commander Amanda Pearson said there was no maximum speed police cars could hit mopeds and many thieves wrongly believed officers would end their pursuit if the suspect drives dangerously or removes their helmet.
The suspects, some as young as 14 and others driving at up to 100mph, were "riding dangerously before there is any sort of police vehicle involved", she said.
She added: "The public quite rightly expects us to intervene to keep London safe. Our highly-trained police drivers weigh up the risks and decide upon the most appropriate tactics in those circumstances."