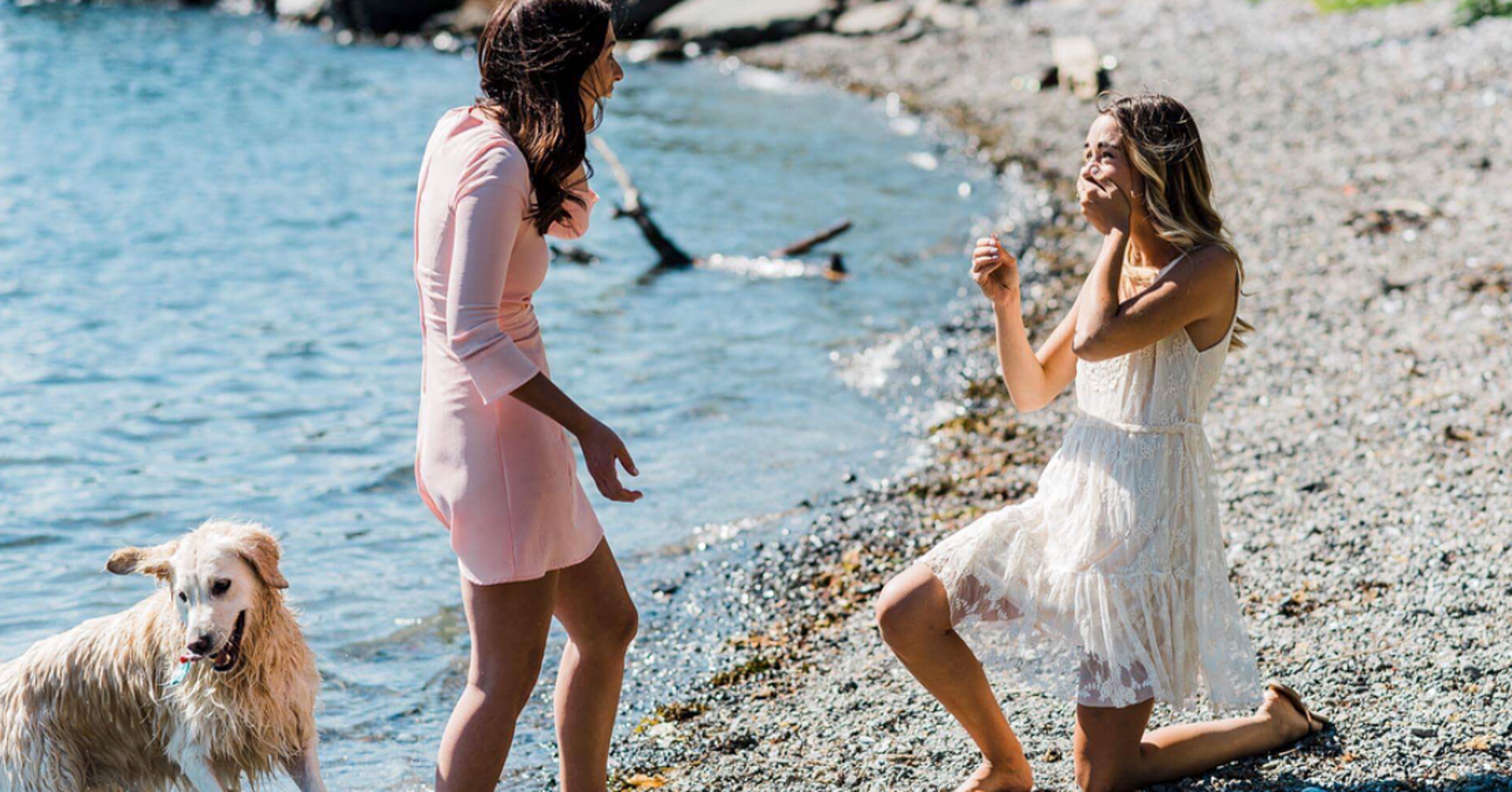 When you consider all the thought, time and effort a partner puts into planning a memorable marriage proposal, it's enough to turn your heart to mush.
It doesn't matter if they pop the question in a super low-key way, if they orchestrate something more extravagant or if it falls somewhere in between. All that matters is that your partner wants to spend their life with you ― and what could be romantic than that?
Below, we've gathered 12 LGBTQ+ proposals stories that are just really freakin' sweet.
Stories have been edited for clarity and style.