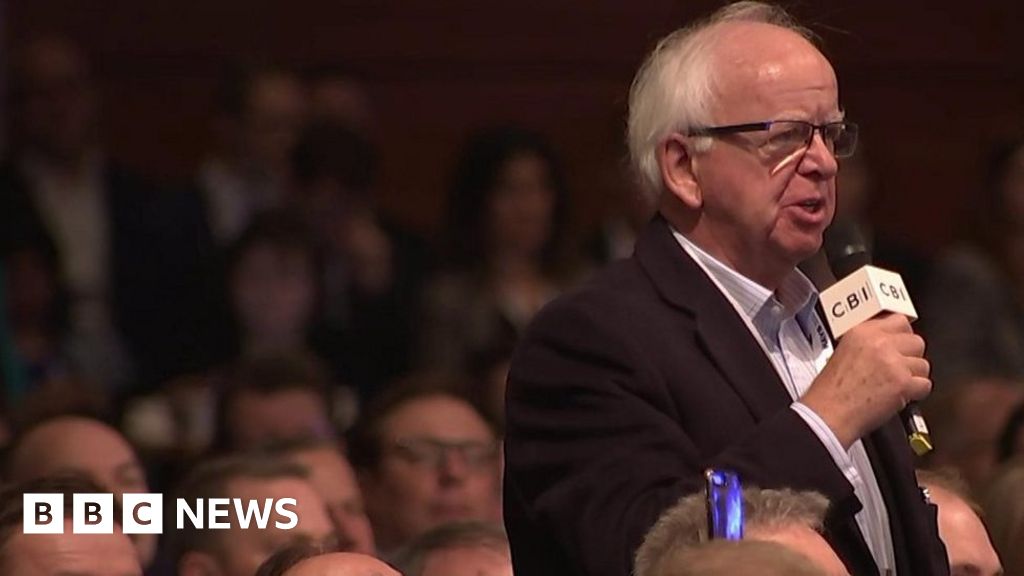 The prime minster was urged to think again, not to sign her withdrawal agreement and not listen to the CBI which was branded the "Confederation of European Industry".
Theresa May was clapped as she told the un-named man that his portrayal was "a little inaccurate" and that it made sense for the UK to continue to have a good trading relationship with the EU, and also have the freedom to sign deals around the world.
She was taking questions from the floor after speaking at the CBI annual conference.