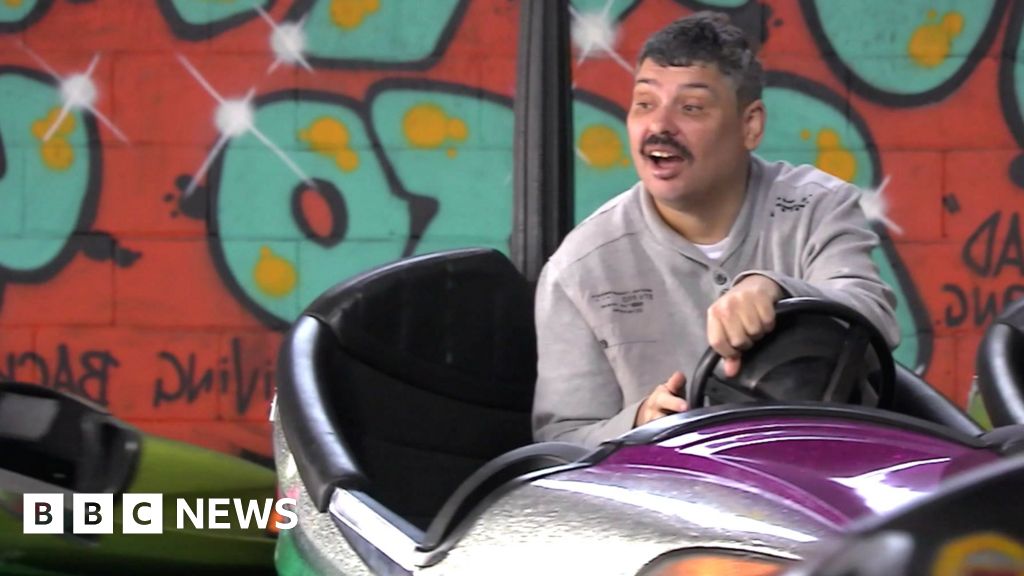 Robbie is 47 years old but he has "the mental capacity of a two-year-old".
There is no diagnosis for his condition, except for the fact he has mild autism.
Normally he is quiet and withdrawn but his mum, Sue Alexander, found that when she takes him to theme parks he "comes alive".
Robbie's favourite park is Funland, in Hayling Island, where the staff made him a special VIP gold wristband.
Video Journalist: Samantha Everett