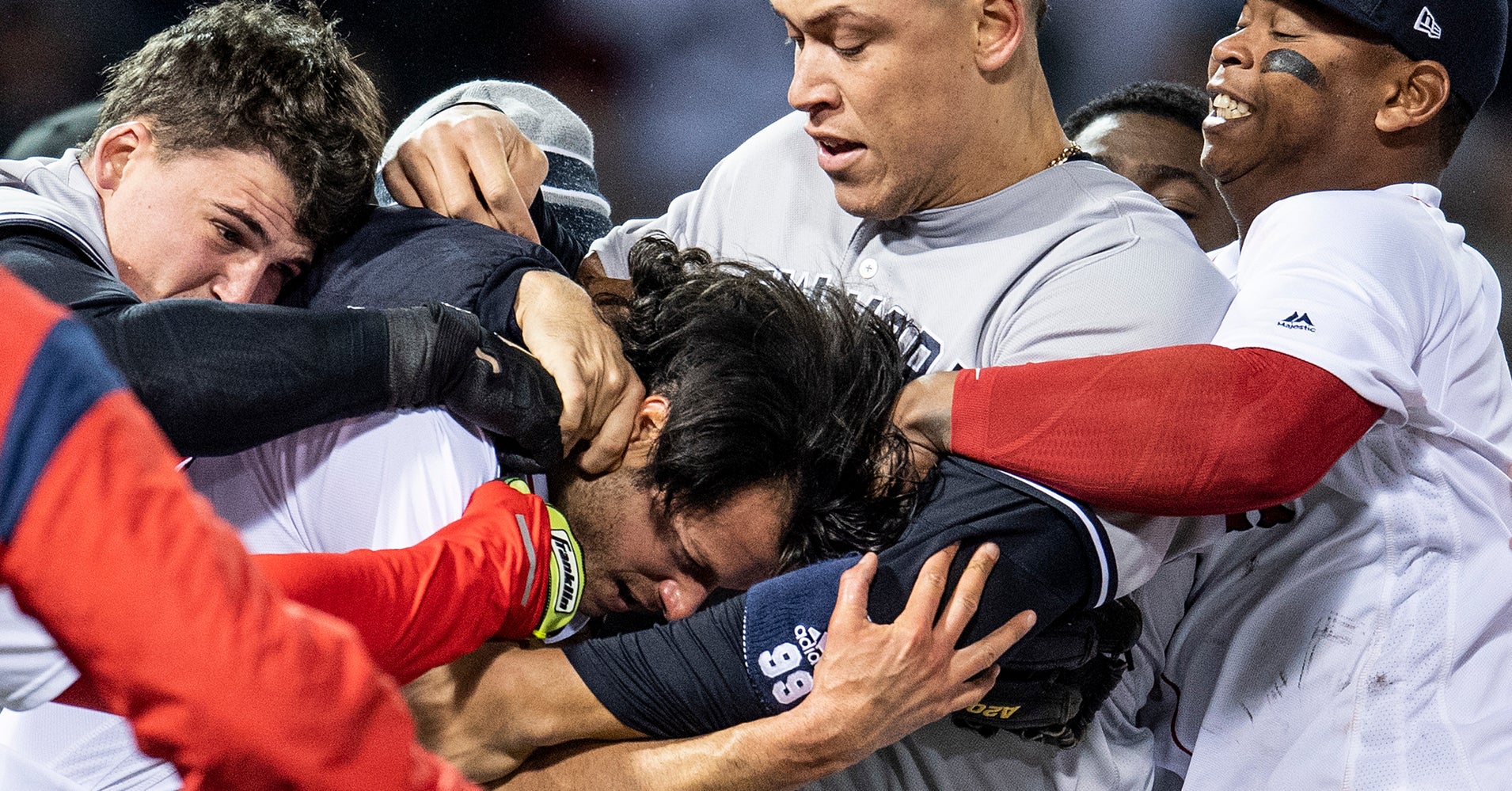 The rival teams squared off in the seventh inning at Boston's Fenway Park on Wednesday after Yanks batter Tyler Austin charged at Red Sox pitcher Joe Kelly for throwing a ball right into his back.
The scene got pretty chaotic:
Kelly was retaliating for Austin's apparently late slide into second base earlier in the game that ticked off Red Sox shortstop Brock Holt, the New York Post reported. Austin cut Holt's calf with his spikes on that slide, according to MassLive. The benches cleared then as well, but mostly yelling ensued. 
Once Austin charged Kelly, though, punches flew and there was plenty of wrestling.
The umps ejected Austin, Kelly, Yanks reliever Tommy Kahnle and Yankees third base coach Phil Nevin in an eventual 10-7 New York victory, ESPN reported.
Next time try to play nice, fellas.