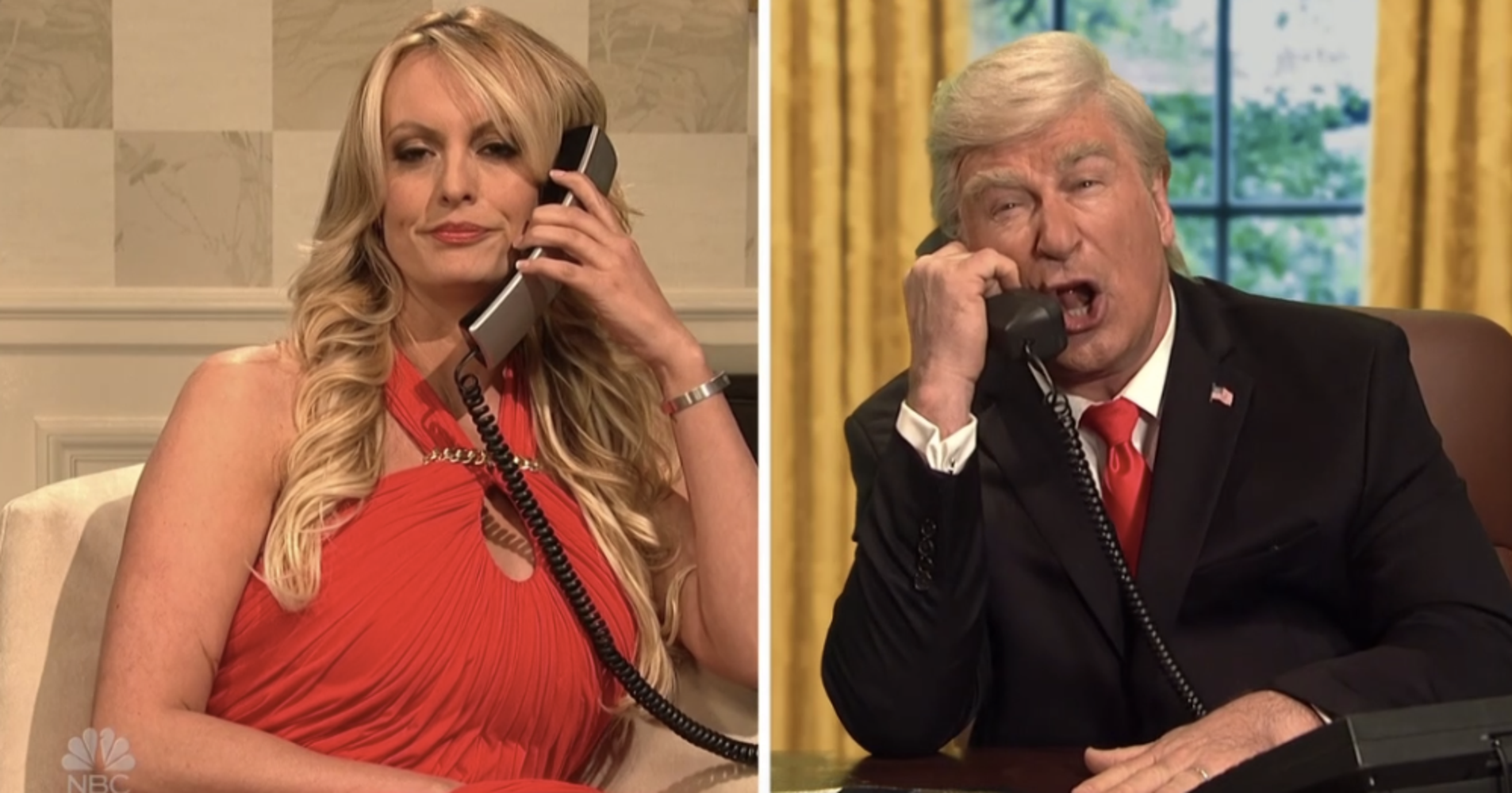 "A storm's a comin', baby," she smiles.
"What do you need for this to all go away?" Baldwin asks.
"A resignation," she responds, to a hoot from the audience.
"Yeah right. Being president is like doing porn — once you do it, it's hard to do anything else," Baldwin explains.
"The Donald" wants to stay on the phone and talk dirty, but there are too many other fires to put out in the sketch. The cold open was chock-a-block full of shaky White House characters — and stars — from Martin Short's Dr. Harold Bornstein, to Ben Stiller's Michael Cohen and Aidy Bryant's Sarah Huckabee Sanders.
Kate McKinnon pulled off yet another ming-boggling transformation, this time as Rudy Giuliani, who Trump calls the "greatest legal mind" since "My Cousin Vinny."
"Cohen" has a question for Giuliani on the phone, and asks if he's alone. "I'm pretty much alone," McKinnon says — from the set of Fox News.
"Cohen" tells the first daughter that, yes, her father would "throw Jared under the bus in a heartbeat,"but she'll be safe. 
"What did he say?" asks Fallon. Johansson smiles: "He said you're fine."
And everything is being recorded by the FBI.
Check out the video up top.