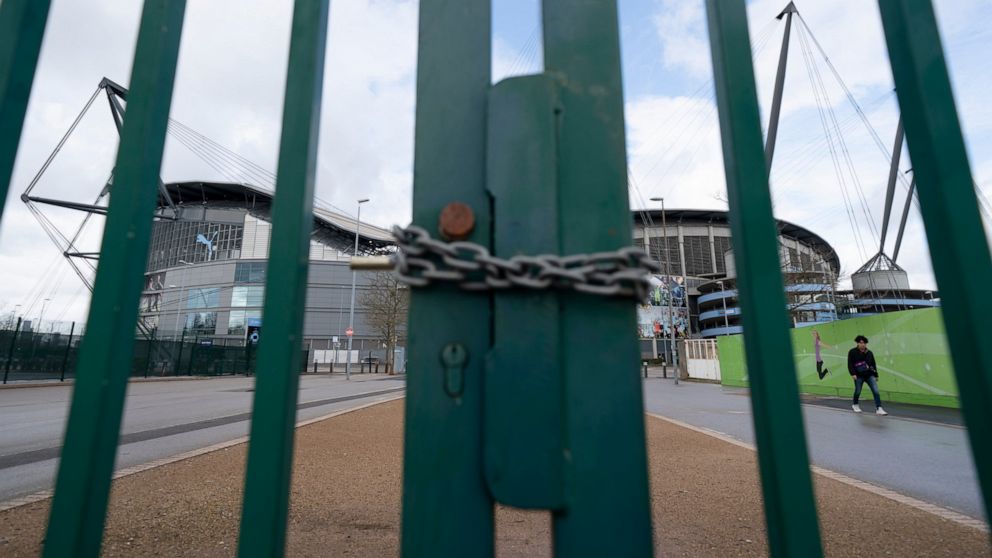 A second team has withdrawn from the Kontinental Hockey League playoffs because of the coronavirus outbreak
LONDON —
The Latest on the coronavirus outbreak's effect on sports around the world (all times local):
———
10:10 a.m.
A second team has withdrawn from the Kontinental Hockey League playoffs because of the coronavirus outbreak.
The KHL is widely considered to be the strongest hockey league outside the NHL and is one of the few major sports organizations still operating in Europe.
There are now six teams remaining in an eight-club conference semifinal bracket.
Finnish club Jokerit withdrew Saturday citing concern for the health of its players and staff. Now Barys Astana says it is withdrawing after authorities in Kazakhstan banned sports events and restricted entry to the country.
All six of the remaining teams are based in Russia, where various cities and regions have imposed their own restrictions. Spartak Moscow and Dynamo Moscow played in an empty arena on Wednesday.
The KHL said Saturday it was "in consultation with clubs and all relevant authorities to diligently manage the impact" of the virus outbreak.
The KHL has not commented on the withdrawals and its website still lists those teams as competing. The next scheduled games between teams which have not withdrawn are Wednesday.
———
9:55 a.m.
The Greek Olympic committee says the Olympic flame handover ceremony for the Tokyo Games will take place without spectators in an effort to contain the coronavirus outbreak.
The committee says the accreditation cards that had been issued for Thursday's ceremony at the stadium in Athens where the first modern Olympics were held in 1896 would not be valid.
The body's headquarters will also remain closed from Monday until further notice.
The committee canceled the remainder of the Olympic torch relay last week after crowds gathered in southern Greece to watch part of the torch relay in Sparta, where the torch was carried by actor Gerard Butler.
Greek health authorities have warned people to stay home, and have shut down everything from restaurants, bars and cafes to public organized beaches, ski resorts, hair salons and movie theaters, in an effort to curb the spread of the virus.
Greece currently has 331 confirmed cases and four deaths.
———
More AP sports: https://apnews.com/apf-sports and https://twitter.com/AP—Sports
http://platform.twitter.com/widgets.js