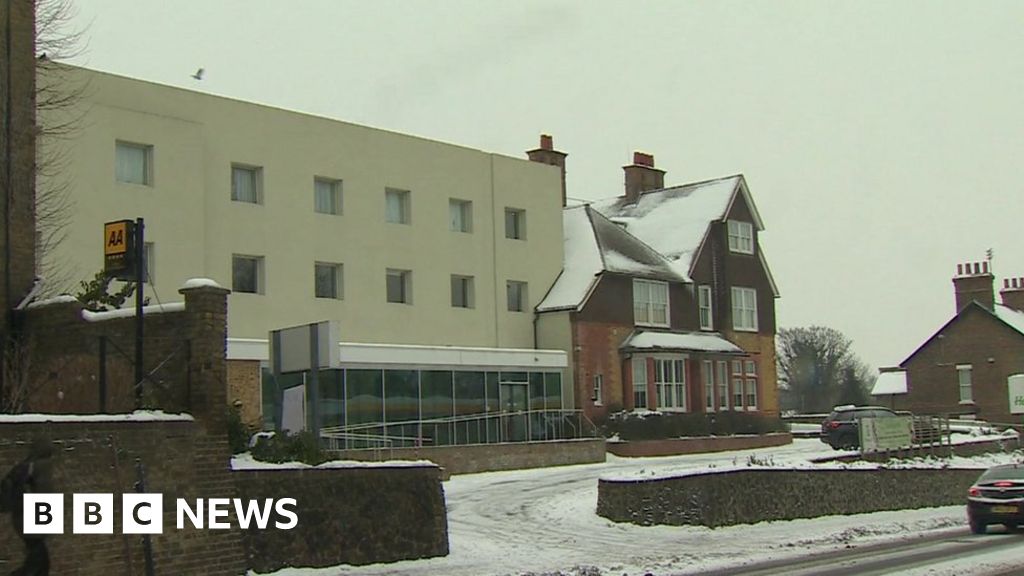 Imagine your mortgage lender tells you the value of your house has dropped and it is now worth less than your loan.
The bank wants its money back and within weeks you lose control of your house.
Then imagine how you would feel if you found out, much later, that the lender had a property division that was interested in buying your house – and that, without your knowledge at the time, it had been talking down its value.
Now imagine one more thing: that property division ended up buying your house.
By now you will have some idea of how it felt for Chris Richardson after losing not his house but the hotel worth millions that he and his business partner had developed, the Coniston in Sittingbourne, Kent.
And you will be able to guess how he felt last month when he came across new information about his case in a confidential regulator's report on mistreatment of business customers by RBS Natwest's so-called "turnaround" unit, the Global Restructuring Group.
After the regulator, the Financial Conduct Authority, repeatedly declined to publish the report, citing legal restrictions, MPs on the Treasury select committee took a decision last month to force the FCA to hand it over and publish it in full.
Without that decision, Chris would never have discovered that information – information which he believes could have helped him find justice.
Bankrupt
Chris, a father of three and businessman was made bankrupt last year, but he recognised his own case, even though it was quoted anonymously as Case 38 on page 246 of the report, together with information that shocked him.
"As I was turning them over, this page sort of left my hand and flew across and floated on to the carpet and I couldn't believe it, because when I picked that up it was page 246, and I was looking at it and as I was reading it I was going: That's my case! That's my case!
"I just dropped the papers and I was walking round and as I read it I was fuming. I was shaking."
Like thousands of customers, Chris was given to understand that the Global Restructuring Group was a "turnaround" division, there to help business customers improve their fortunes.
But the FCA report found it was a profit centre with an "intentional, co-ordinated strategy" to put the bank's interests ahead of its customers'. Many of them were ruined and the report found the board of RBS responsible for their distress.
The full, unredacted report, authored for the FCA by consultants Promontory and Mazars, also revealed how, unbeknownst to Chris at the time, the bank's property division had been influencing what happened to his business.
The Global Restructuring Group
With his partner, Chris had bought a run-down hotel site in Sittingbourne in 2008. They ploughed in their own money and agreed more than £4m of borrowing from RBS Natwest to transform it. Then in 2010 their hopes for the business were crushed.
"We were ten days from opening. We had the Kent teachers' awards booked here. We had a couple of weddings straight away so everything was exciting, and that was before we even opened the doors and they were confirmed bookings so it was fantastic. I mean Sittingbourne never had a hotel like this," Mr Richardson told BBC Newsnight.
In June 2010 the bank announced it would provide no more money to support the project. Chris's partnership would go into the Global Restructuring Group.
"After banking with them for so many years we were sure that they were there to assist us," Mr Richardson said. "But no – they just had their own agenda and their agenda was anything but turnaround."
RBS Natwest sees things differently and says the business was in serious financial difficulty, needing significant additional costs to complete the development. While Promontory and Mazars' report for the FCA is highly critical of the bank in many respects, it said the transfer was appropriate given the business's financial position.
Revaluation
In February 2010, their hotel had been valued at £7.7m once it was up and running. But in June 2010 a new valuer, Knight Frank, was brought in and valued it on a different basis: £2.5-£3m to sell immediately without the extra work still needed. On that much lower valuation, Chris and his partner were in breach of their loan terms.
Within weeks Chris and his partner had lost control of the hotel they had been developing, staff were sacked and he was thrown off the premises. They were ruined.
"I could not believe what was going on and can't explain the pressure on your chest when something like that happens. You feel you can't breathe properly. You shake. You don't sleep. It's not until you go through it, you can't explain it, you can't explain the feeling," Chris said.
The final blow for Chris came when the hotel RBS says was in serious financial difficulty ended up in the hands of its own property division, West Register and opened its doors to guests. West Register later sold the hotel, which stayed open for business, at a loss.
Since then Chris has spent years fighting the bank, drawing on a roomful of evidence to try to prove his hotel had been unfairly taken. With money running low, he had to stand up in court himself, arguing against expensive legal teams.
In 2013 Chris's wife Karen died of cancer aged just 45, leaving him and three daughters. She urged him before she died not to give up his struggle. Years later he met Dee, his new partner. What happened in 2010 still dominates their life.
Claims dismissed
Chris's claims against RBS NatWest were dismissed by the courts without a trial. Last spring a court was asked to make him bankrupt – and he was.
Last summer the 362-page report, titled "RBS Group's treatment of SME Customers" (SME stands for small and medium-sized enterprises – or business customers) was leaked to the BBC.
It contained a finding, previously kept from the public, that nearly nine out of ten customers the report reviewed suffered inappropriate treatment. Fewer than one in ten customers were "turned around" to return to normal banking. And much of the mistreatment was "widespread" and "systematic". The bank said some of the most serious accusations – for instance that the purchase of a property by West Register had alone given rise to a loss to a customer – had not been upheld.
But the big surprise for Chris didn't come until a full, unredacted copy of the report was published by MPs in February and he printed it off.
It revealed that back in 2010, unbeknownst to Chris at the time, a third party was influencing what happened to his business: the part of the bank that ended up buying his hotel, West Register.
Ten days after his business had been transferred to the Global Restructuring Group in June 2010, an official from West Register joined a meeting with the independent valuer, Knight Frank, and the bank to discuss his business.
Unseen minutes
Chris knew West Register had been in on discussions from earlier evidence. But the report went further, quoting minutes he had never seen showing the West Register official had talked down its value.
Newsnight asked Paul Wolfenden, former global head of valuation at surveyors DTZ who regularly serves as an expert witness in similar cases, what he thought a valuer should do when a potential purchaser seeks to influence a valuation.
"Ideally he shouldn't have joined the call in the first place because if he knew the purchaser was going to be on the call, he should not have joined the call. Once he knew the purchaser was on the call, he should have either refused to answer questions or rung off," Mr Wolfenden said.
Knight Frank told us the valuation process was conducted entirely properly and produced a valuation figure which was wholly accurate.
In the details of case 38, Chris found something more. A bank email – also never disclosed to him – revealed his 'turnaround' manager even recommended keeping the hotel shut.
It read: "If it's down to me I would say let it remain shut, test the market and if offers are very low, then sell to WRRL (West Register)."
The bank did exactly what the 'turnaround manager' suggested, dismissing other options.
"Fundamentally inappropriate"
"I think it's just fundamentally inappropriate," Mr Wolfenden said. "Because why would the bank condone a purchaser being on the line talking values down when the bank ought to be motivated to get the highest possible price a) to redeem as much of their loan as possible and b) to reduce the loss to the borrower?"
RBS Natwest says West Register's was the highest of six bids as a result of an open market sale. RBS said the West Register employee in the meeting had been brought in for specialist knowledge – and it didn't alter the valuation.
Newsnight asked for an interview with RBS Natwest but they declined.
In a statement the bank said: "The FCA report finds no evidence of firms being inappropriately transferred to GRG, of West Register purchasing properties for a price clearly below market value or of the purchase of a property by West Register alone giving rise to a financial loss to the customer."
Chris Richardson's case is just one among thousands mistreated by the bank. The mistreatment of small businesses might sound like a matter of money, of property, of faceless case numbers. But behind those numbers are human costs to business people, their families and their health.
Mr Richardson said: "I need to move on because I can't afford to put myself in a pit and feel sorry for myself … I've got to move on and live my life but it's been very difficult with all of this going on.
"There's no justice… I'm bankrupt and now I've got trustees in bankruptcy. It's wrong, it's wrong. It's morally wrong."