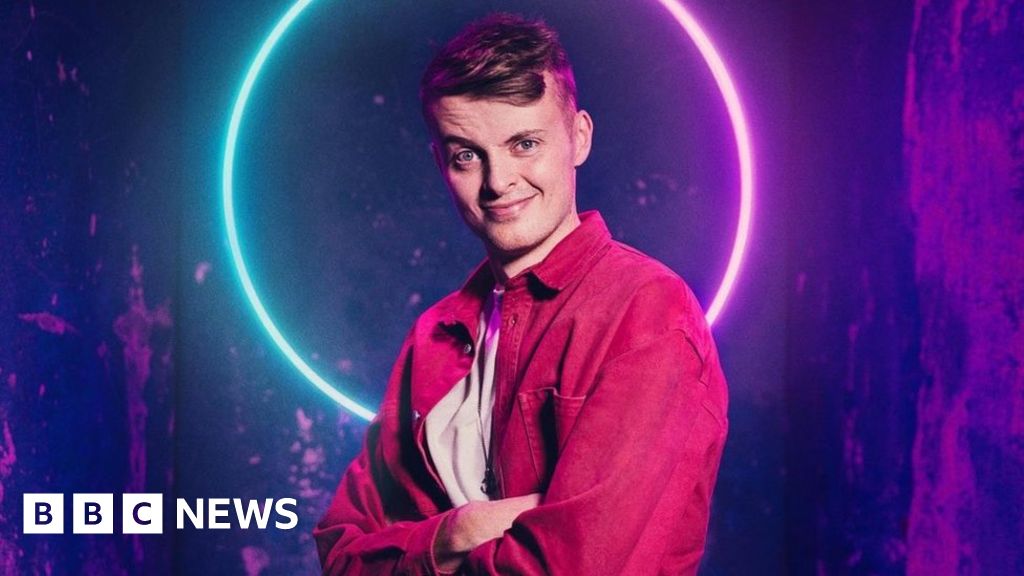 Alex has won the first series of Channel 4's new reality show The Circle, taking home a total of £75,000.
The show, billed as "the new Big Brother", involved contestants living in a block of flats, never meeting face-to-face, and only communicating through a social media device.
Alex took on the persona of Kate throughout the series, using his real-life girlfriend's profile picture.
The show has been criticised for the role catfishing plays in it.
It proved a big success with 16-34-year-olds, resulting in Netflix announcing it's to make international versions.
Alex used his girlfriend Millie's image as his profile picture throughout the three-week series – successfully fooling the others.
Billed as a social experiment about trust, contestants on The Circle only communicate through their online profiles, with each player choosing whether to present a true or fictional version of themselves.
Alex said at times he felt guilty pretending to be someone else but was happy to take "consequences on the chin".
He would often refer to a notebook given to him by his girlfriend to help him with conversations involving make-up or hair.
"I've learnt a lot about myself in there that I wouldn't have done if I hadn't played a character so I don't think I'd change it," Alex explained.
The show's presenters Alice Levine and Maya Jama commented on the "great game" he played.
Alex beat Freddie, Dan and Sian in the final.
Here's the moment Dan found out Kate was actually a man called Alex.
Warning: the below clip contains some strong language
Speaking on Radio 4's The Media Show, the show's creator Stephen Lambert said "the appetite" on Channel 4 was there for a daily, fast turnaround reality TV show.
It's been eight years since Big Brother last aired on the channel, with the current series on Channel 5 recently announced as the last ever.
"The Circle is marketed as Black Mirror meets Big Brother meets Catfish," Stephen explained.
"To find a reality show that reflected the good and the bad of social media seemed like an exciting idea".
The show faced criticism and confusion from some people for the role catfishing – pretending to be someone else online – plays in it.
Follow Newsbeat on Instagram, Facebook and Twitter.
Listen to Newsbeat live at 12:45 and 17:45 every weekday on BBC Radio 1 and 1Xtra – if you miss us you can listen back here.
http://platform.twitter.com/widgets.js