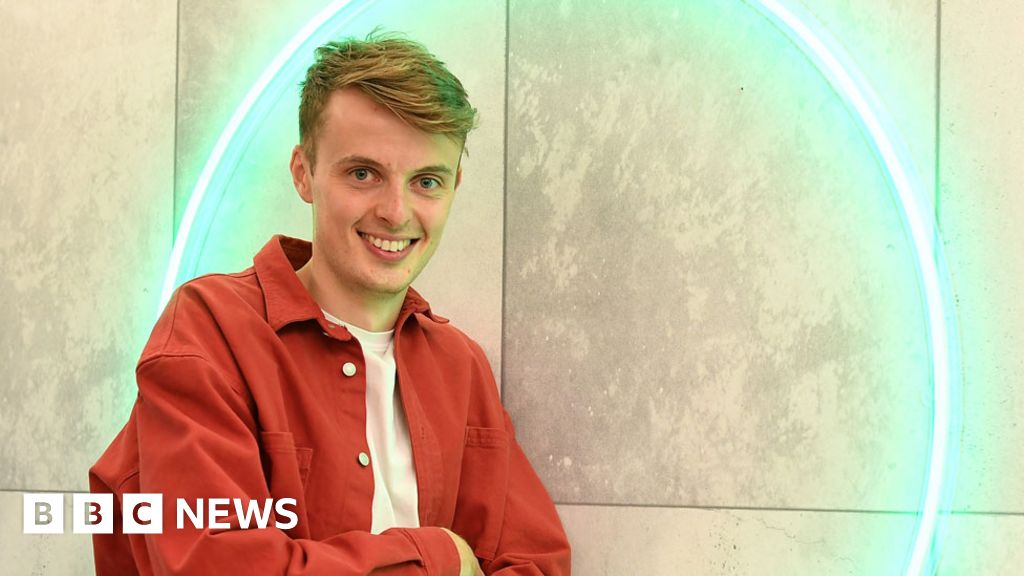 Imagine constructing a whole new personality for yourself, complete with a new face – and a new gender.
Now try pretending to be that person for a whole three weeks, to a group of strangers who only meet you through an app. Oh, and your every move is being filmed and broadcast to the nation.
Well that's what Alex Hobern did on Channel 4 reality show The Circle – winning himself £50,000 in the process by being voted the winner by his fellow contestants, as well as winning an extra £25,000 in the public vote.
A brief recap for those who didn't watch: the contestants were asked to create a social media profile (complete with bio and profile pic) and could either be themselves or massage the truth. Of the original six contestants, one woman knocked a few years off her age and one gay man pretended to be straight, but only Alex chose to take on a completely new identity.
Some people criticised The Circle, saying it promoted catfishing – creating a false persona to trick others online – especially as Alex, or "Kate", had built up a close friendship with fellow finalist Dan Mosaku.
But social media comedian Alex, 26, who used his girlfriend Millie's picture to pose as Kate, tells the BBC that wasn't how he saw it. Here, in his own words, he explains his "rollercoaster" experience.
Alex/Kate's story
I decided to detach myself from my looks and my personality and create the most popular person I could.
I could have been a guy, but I thought 'let's explore something different'. I thought it would be interesting to be a woman on social media and look at the issues that brings.
First of all I was going to use a model's picture, but my girlfriend pointed out I'd need to talk about that picture with conviction. So it was completely her idea to use the picture. It helped me to have a more compelling story.
It started off that I was trying to create the most popular person, but then it developed into wanting to raise awareness of social media being fake.
My audience is young and impressionable and so I thought that The Circle was a safe environment to explore that, as we were told there would be people saying they're something they're not. But when I was in there, that idea got lost quite quickly.
Because when you're stuck in a room for three weeks and you've only got eight people to talk to, you build up relationships with people.
You forget they might be fake. After a while it doesn't matter, because you're just interested in their personality.
I was really wishing Christopher [actually a 22-year-old called Sinead who used her granddad's photographs] into existence. And I think people felt that way about Kate.
So the personality was initially made up. I wrote myself a bio and tried to stick to it – but then I realised I was woefully underprepared.
Like for example when Aiden [a female contestant] talked about snatching her eyebrows – I had no clue what she meant. And then we had to debate certain topics, like Brexit. I had my own views, and I've got a degree in politics, but I didn't want it to seem like I was belittling or patronising, so I played it safe.
The same happened with some of the questions about sexual stuff. I thought 'I've built this boring character, she can't have a sexy side'. But then everyone else thought I was just on the fence.
I found the whole situation mentally draining. I lost my appetite. And I ended up second-guessing everything I was writing [on the app]. I realised everything I said counted towards my rating.
There were a few times I thought 'I've had enough now, I'm going home to my family'. And it was difficult thinking the UK public might be against me, and Millie might have been exposed to the hype and the criticism.
So then I just thought 'stuff it, I'm going to be myself now'. I started having fun and I went up in the ratings again [contestants had to give each other marks out of five]. Towards the end, I think people figured something out and realised Kate's personality had changed – but they can't have known the extent of it.
I never wanted to glorify catfishing. But we were all in a safe environment because we'd been told people might be being fake. And to me, catfishing is emotional manipulation – whereas I was just playing a fake character. I've been catfished myself before and I wanted to raise awareness of it in a controlled, social experiment.
I had tried to protect Dan by friend-zoning him – but I had to try to protect my game plan too. He might have been a woman himself, for all I knew.
I was so nervous to meet him at the end of the series and was almost desperate for him to be my friend.
We had to sit together in a small room alone for 35 minutes, which was one of the most challenging things I've had to do. [The pair have since met up for lunch and smoothed over the situation].
It's still not sunk in that I won. I went into the final, thinking that [fellow finalist] Sian had been top of the table, so she'd win.
And when it came to the public vote, I thought 'I'm playing someone fake', so I thought I had no chance. But winning that showed me that my personality as me – after four weeks of being fake – had been valued.
What does the show's psychologist say?
TV psychologist Honey Langcaster-James worked with Channel 4 on the series as it was aired and on The Circle Uncovered, being broadcast on Tuesday at 10.25pm.
She said the series showed that those who weren't being truthful ended up feeling guilty "when they realised a real human being was on the other end of the screen".
"There was a real inner tension for Alex, between playing the game and grappling with the moral dilemma of doing that as he got closer to the players," she said. "But interestingly, Alex's popularity as a player grew when he started being himself more.
"I think that shows that as much as you set out to show this version of yourself on social media, people will connect with you more when they know the real you – what you think and how you feel."
She said the public voted for Alex to win because they saw the "journey" he went on during the show, and realised his deception "wasn't being done maliciously".