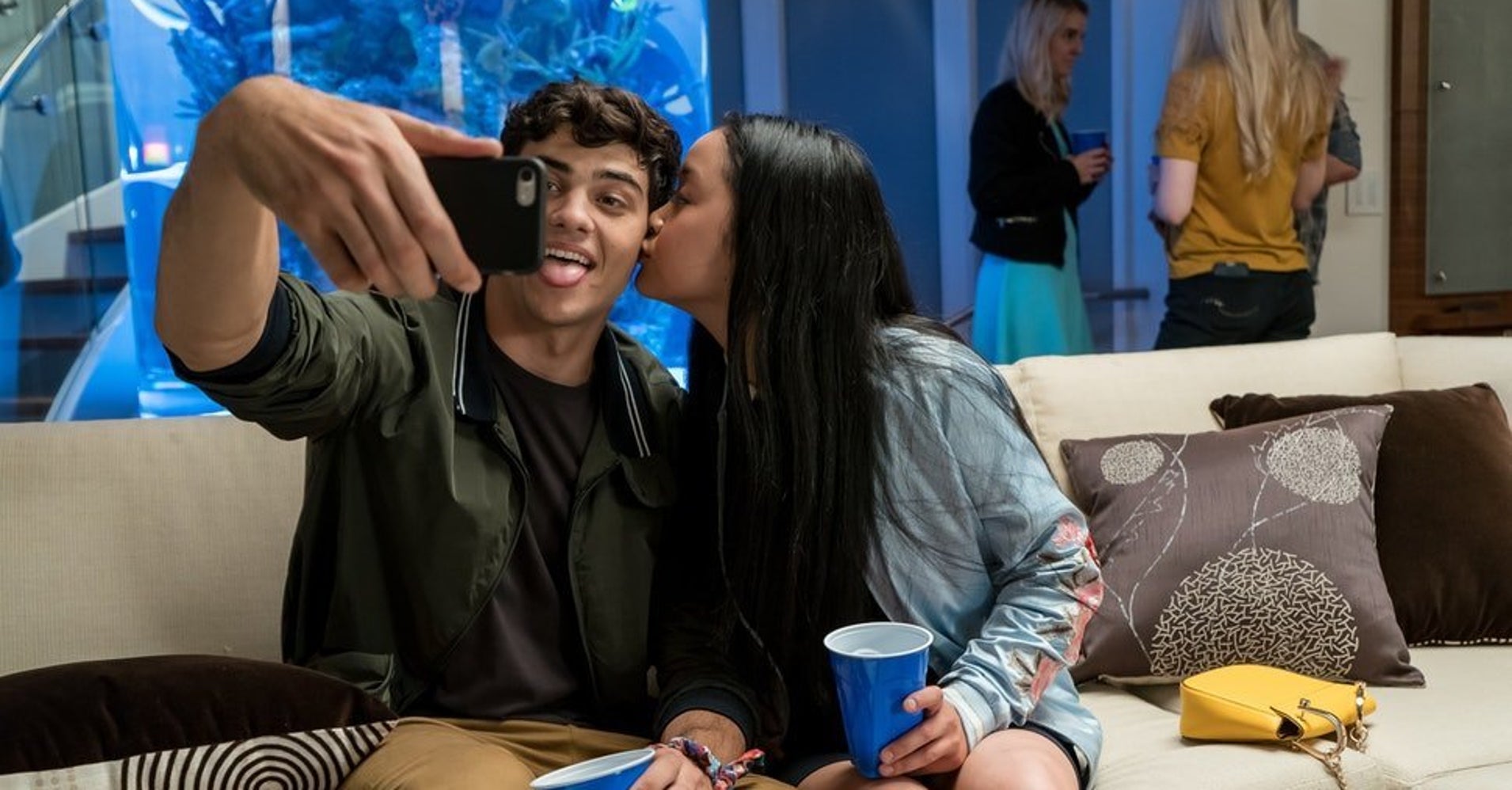 The image, which protagonist Lara Jean (Lana Condor) uses as the lock screen for her phone, features her and love interest Peter (Noah Centineo) napping together.
The photo doesn't resemble any other scene in the movie, prompting people to wonder if it was from a cut scene or was staged for the film.
But the truth behind the picture is way sweeter than fiction.
That was actually one of our crew members who took that photo. The two of them were in the green room on set at the high school location, in the area where we put the actors. They actually were sleeping on the couch in that room like that, so we just stood over them and took that picture and it's so friggin' cute. So yeah, we just borrowed it from our crew member… I could make something up but I actually think it's cute that they hang out like that.
Johnson also revealed in the interview that a lot of fans' favorite moments involving Peter in the movie were ad libs by Centineo, including small details like moving the popcorn off the couch and when he spun Lara Jean around after having his hand in her back pocket.
"It's just charming Noah. Noah's just super present when he's working and he's very tuned into everything," Johnson said.
She added, "He's a natural flirt so he knew what he was doing."
http://platform.twitter.com/widgets.js