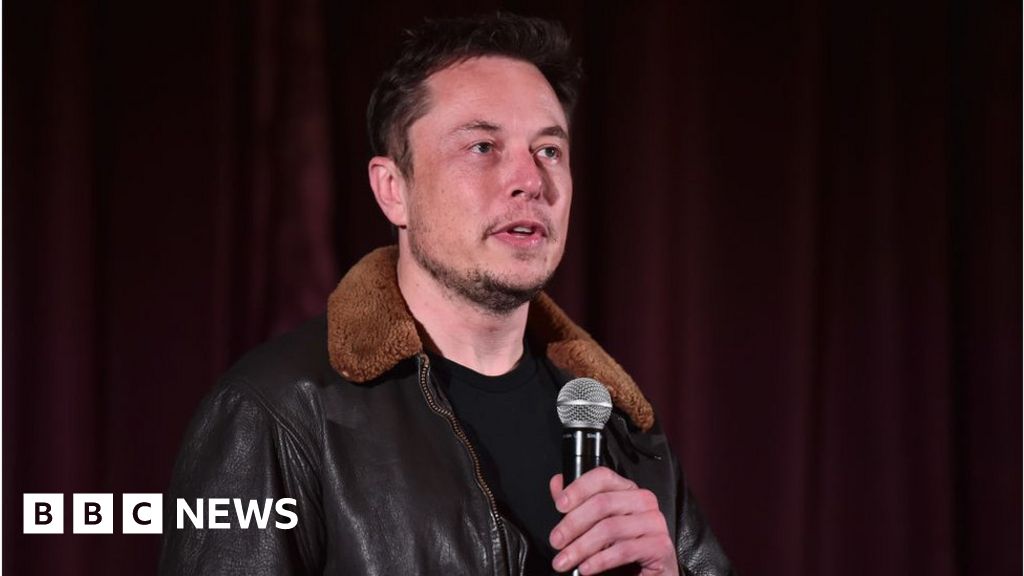 Tesla's Elon Musk has announced a "thorough reorganization" amid concerns about the electric carmaker's production output and mounting losses.
In an email to staff, the chief executive said Tesla was "flattening" its management structure and "combining functions where sensible".
Mr Musk also said it was "trimming activities that are not vital to the success of our mission".
It comes after Tesla posted a record $710m loss in its second quarter.
The carmaker is at a critical juncture as it tries to fix production problems that have slowed the rollout of its Model 3 sedan, a mid-market car seen as key to the company's success.
Tesla has said it will be profitable in the second half of 2018 – but only if it can make 5,000 Model 3 cars every week. However, it produced just 2,270 in the last week of April.
Investors are also concerned about the rate at which it is spending cash. In the three months to the end of March its cash balances fell by $700m to $2.7bn.
Mr Musk had signalled he was going to restructure the business at the start of May, adding that the number of "third-party contracting companies that we're using has really gotten out of control".
Several senior staff have subsequently stepped back from or quit the company.
On Friday, Tesla said that Doug Field, senior vice president of engineering, had taken a leave of absence to spend more time with his family.
It said Mr Field, who had been in charge of production until earlier this year, "had not left the firm" but gave no indication of when he would return.
In addition Matthew Schwall, the company's main technical contact with safety regulators, left to join rival Waymo earlier this month.
In his email on Monday, Mr Musk said Tesla would recruiting for key positions "to support the Model 3 production ramp and future product development".