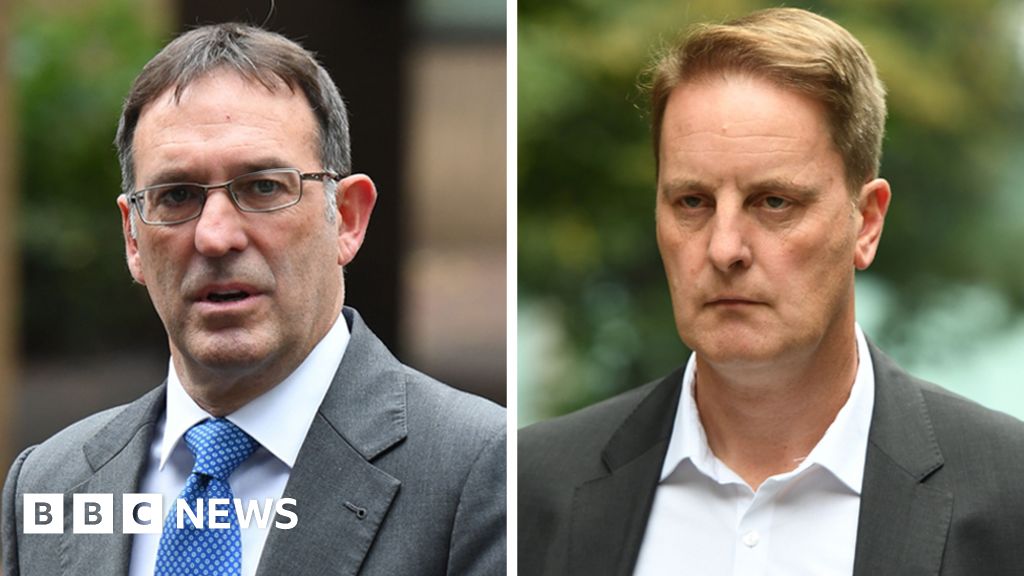 Two former Tesco directors have been acquitted of charges of fraud and false accounting after the judge dismissed their case due to lack of evidence.
Chris Bush, former UK managing director, and John Scouler, former UK food commercial director, were accused of manipulating figures that resulted in Tesco's profits being overstated.
In August 2014, Tesco said it expected half-year profits to be about £1.1bn.
However, weeks later it said profits had been overstated by about £250m.
Both Mr Bush and Mr Scouler had denied the charges.
It was alleged they were aware that income was being wrongly included in the company's financial records to meet targets and make Tesco look financially healthier than it was.
Mr Scouler, 50, from High Wycombe and Mr Bush, 52, of St Albans each denied one count of fraud and another of false accounting. At the time they had benefits packages with Tesco of more than £1m each.
The profits numbers had been flattened from £1.1bn to £250m by early recognition of payments from suppliers who sell their goods in the supermarket's stores, as well as delays in charging costs.
The defendants had been on trial for eight weeks at Southwark Crown Court.
The acquittal came after trial judge Sir John Royce dismissed the case brought by the Serious Fraud Office (SFO), halting the trial after the prosecution presented its case.
The SFO tried to have the decision overturned at Court of Appeal on Wednesday, but were unsuccessful and the men were cleared by Court of Appeal judges.
The trial jury was discharged and exempted from jury service for 20 years.